Join us for our annual German-English Advent Singstunde in the beautiful Old Chapel of Central Church in Bethlehem! A worshipful hour of singing hymns and carols in both German and English. You need not speak German.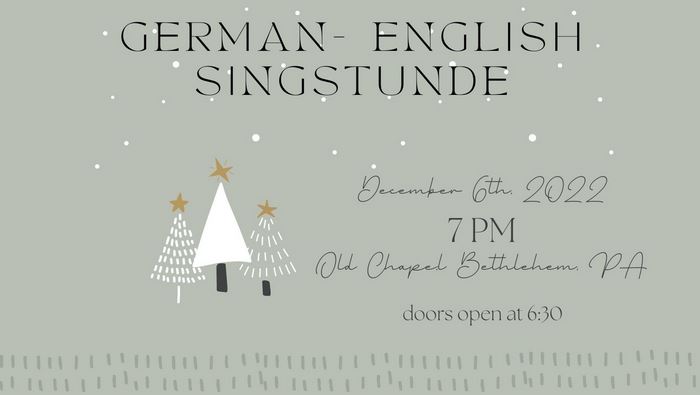 TUESDAY, DEC. 6, 2022 7:00PM
A Singstunde is a traditional Moravian form of worship in which the congregation unites in singing a series of hymn stanzas. The stanzas are selected to develop a specific devotional theme. A Singstunde is sometimes referred to as "a sermon in song."
For this Singstunde Advent and Christmas hymns were chosen, that can be sung in either German or English. The Singstunde is hosted by the Moravian Archives, the Moravian Music Foundation, and Central Moravian Church.
The Old Chapel is located on Heckewelder Place on the campus of Central Moravian Church (Church Street/Main Street).