New Releases every year!
Published Anthems = Moravian Star Anthem Series
Out-of-Print Anthems = Lending Library
Unpublished manuscripts = Search the Archive
---
Searchable Database for Anthems:
---
Purchase anthems by contacting Sarah
at 336-725-0651
or sarah@moravianmusic.org
Several anthems are viewable and
purchase-able in the MMF Shop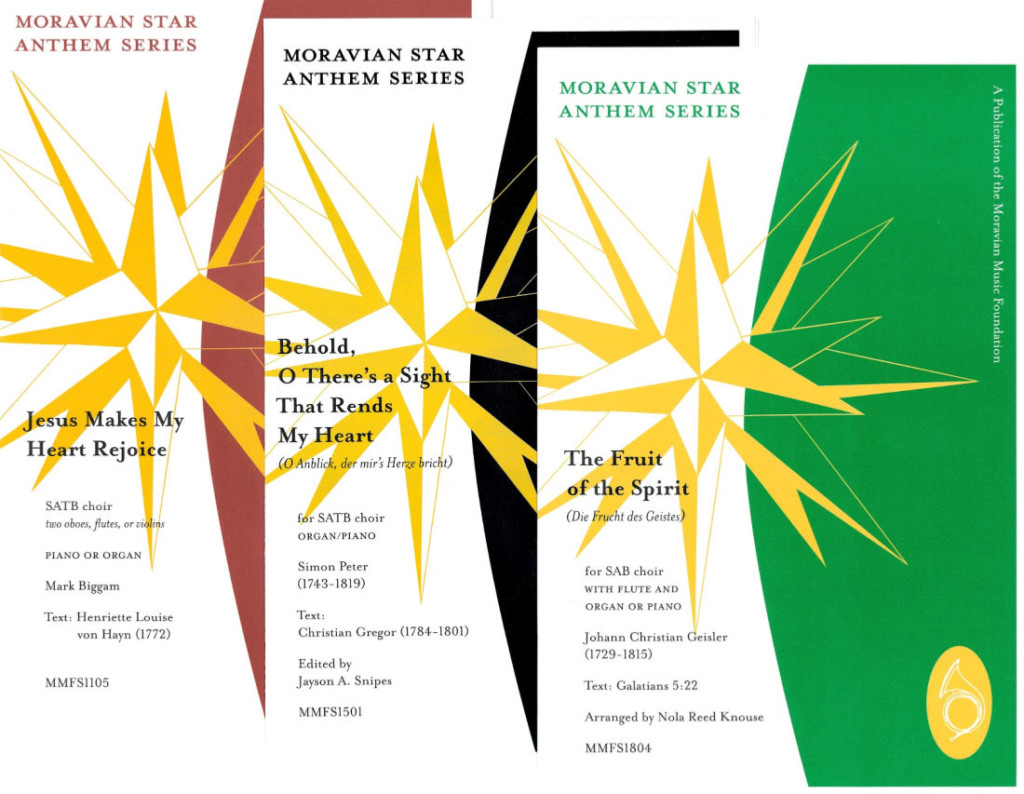 Click for complete descriptions and listings by title, composer, voicing and season.
---
Lending Library:
The Moravian Music Foundation maintains a Lending Library of out-of-print anthems at the Northern and Southern Province offices.
---
Search the Archive:
To search original manuscripts and printed material in the archived collections, please use the online catalog.