A Community Calendar of MMF and other Moravian music happenings.
———- Please help us stay up-to-date by sending your Moravian music events to erik@moravianmusic.org.
2020 CALENDAR
---
Moravian Music Sunday:
In light of concerns, please feel free to choose any Sunday in 2020
to celebrate Moravian music! Provided resources are suitable
for any season of the year.
ANY SUNDAY IN 2020
Moravian Music Sunday encourages all Moravian congregations to celebrate music composed/arranged by, and texts written by Moravians. More Info and Resources
The Rev. Nola R. Knouse and the staff of MMF led Moravian Music Sunday worship service on Moravian Church Without Walls on June 7, 2020.
VIDEO
www.moravian.org
---
PLEASE EXPLORE AND WATCH MMF's LECTURE and CONCERT VIDEOS and these OTHER MORAVIAN RESOURCES AVAILABLE:
---
---
---
---
May 17 PASTORAL PERFECTION

*** CONCERT POSTPONED ***

a string chamber concert: Beethoven's Symphony No. 6, Pastoral, arranged for string sextet, performed by musicians of the Winston-Salem Symphony. 5:00 – 6:00pm, Spaugh Recital Hall, Moravian Music Foundation, Archie K Davis Center, 457 S. Church St., Winston-Salem, NC, behind the PEC offices (Cedarhyrst). TICKETS$ DIRECTIONS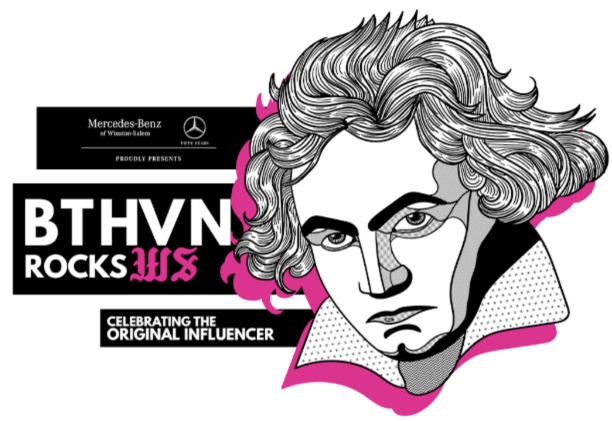 BTHVN Rocks WS is a city-wide collaboration of arts organizations to showcase the genius of Ludwig van Beethoven.
---
Nov 12 Lunchtime Lecture Series – rescheduled from April 9
RESCHEDULED for NOV 12, 2020
– Christian Reuter: Moravian GIS Mapper for Forsyth County; Dr. Rod Meyer, former Director, Historic Bethabara Park, lecturer.
Moravian Archives & Moravian Music Foundation present free lectures for the public, held on the 2nd Tuesday of the month, 12:15 p.m. https://moravianmusic.org/news-and-events/lunchtime-lectures/ 336-722-1742 or 336-725-0651
---
2021
Featured Event (rescheduled):
POSTPONED & RESCHEDULED Oct 8 – 10, 2020
Bethlehem Conference on Moravian History and Music
has been rescheduled for April 22 – 24, 2021. For more information, please see www.moravianconferences.org

The Conference will take place on North Campus of Moravian College; with additional venues: Moravian Theological Seminary, College Hill Moravian Church, and the Moravian Archives. Central Moravian Church, 73 W Church St., Bethlehem, PA. www.moravianchurcharchives.org
---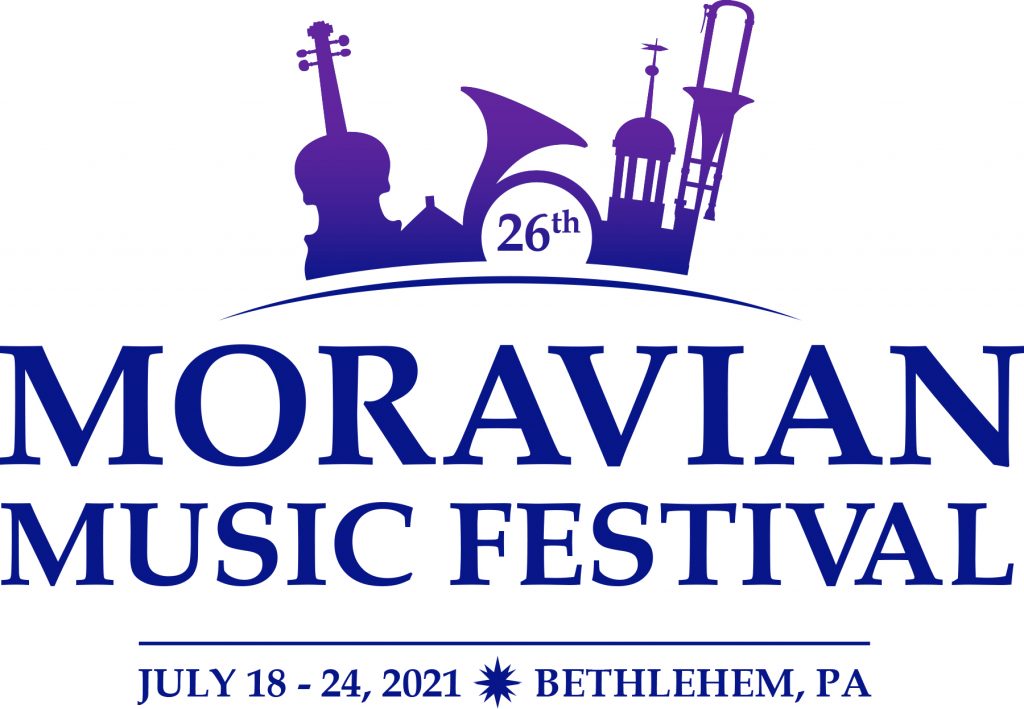 * CLICK HERE for
an UPDATE
about FESTIVAL *
July 18-24, 2021 26th Moravian Music Festival, in Bethlehem, PA. Choral and band; also opportunities for handbells, trombone choir, chamber music, steel drums, and guitar!
Full Children's Program!
Youth are welcome and encouraged to participate!
Worship, fellowship, workshops, learning new music and new skills! See www.MoravianMusicFestival.org for frequent updates.
Leadership:
Dr. John V. Sinclair, Festival Chorus and Orchestra,
Allen Frank, Festival Concert Band,
Rebecca Kleintop Lepore, Festival Organist,
Donald Kemmerer, Festival Trombone Choir,
Joni Roos, Festival Chamber Ensembles,
Jan Harke, Festival Handbell Choir,
Rev. Melissa Johnson, Festival Chaplain,
Myra Jones, Children's Program Coordinator,
Hank Naisby, Festival Chair