A Community Calendar of MMF and other Moravian music happenings.
———- Please help us stay up-to-date by sending your Moravian music events to erik@moravianmusic.org.
2020 CALENDAR
Featured Event:
The Rev. Nola R. Knouse and the staff of MMF will lead a Moravian Music Sunday worship service on Moravian Church Without Walls on June 7, 2020 at 11:00am ET, 10 Central. www.moravian.org
---
Beethoven Lecture Video
Lunchtime Lecture Series is Offered Online
– Beethoven's Music and Editions in MMF Holdings ; Dave Blum, Research Librarian, lecturer. Moravian Archives & Moravian Music Foundation present free lectures for the public, held on the 2nd Tuesday of the month. This lecture will be broadcast on YouTube and premiered at 12:15 pm on May 14
The Beethoven video will then be available to watch anytime after that. https://moravianmusic.org/news-and-events/lunchtime-lectures/
More videos by Dave Blum.
PLEASE EXPLORE AND WATCH LECTURE VIDEOS YOU MAY HAVE MISSED!
Here are a few lectures by Richard Starbuck, Archivist.
---
Moravian Music Sunday:
In light of concerns, please feel free to choose any Sunday in 2020 to celebrate Moravian music! Provided resources are suitable for any season of the year.
The Rev. Nola R. Knouse and the staff of MMF will lead a Moravian Music Sunday worship service on Moravian Church Without Walls on June 7, 2020 at 11:00am ET, 10 Central. www.moravian.org
ANY SUNDAY IN 2020 = Special worship services.
Moravian Music Sunday encourages all Moravian congregations to celebrate music composed/arranged by, and texts written by Moravians. More Info and Resources
---
---
---
---
---
Canceled Events:
Apr 26 Unitas Chorale in Concert, Sunday, 4:00pm, April 26, 2020; Advent Moravian Church, 3730 Jacksonville Road, Bethlehem, PA
May 10 Moramus Chorale Concert – Moravian Music Sunday program, 4:00pm. Featuring some of the most recent choral publications from the Moravian Music Foundation. Free Concert. Salemtowne, in the Saal: Salemtowne is located near historic Bethabara Park, just off Bethabara Park Boulevard. 190 Moravian Way Drive, Winston-Salem, NC 27106 DIRECTIONS
May 17 Organ Dedication Concert, Susan Bates, organist; 3:00pm, First Moravian Church, 304 S. Elam Ave., Greensboro, NC. 336-272-2196, www.greensboromoravian.org Free.
Concert Postponed
May 17 PASTORAL PERFECTION

*** CONCERT POSTPONED ***

a string chamber concert: Beethoven's Symphony No. 6, Pastoral, arranged for string sextet, performed by musicians of the Winston-Salem Symphony. 5:00 – 6:00pm, Spaugh Recital Hall, Moravian Music Foundation, Archie K Davis Center, 457 S. Church St., Winston-Salem, NC, behind the PEC offices (Cedarhyrst). TICKETS$ DIRECTIONS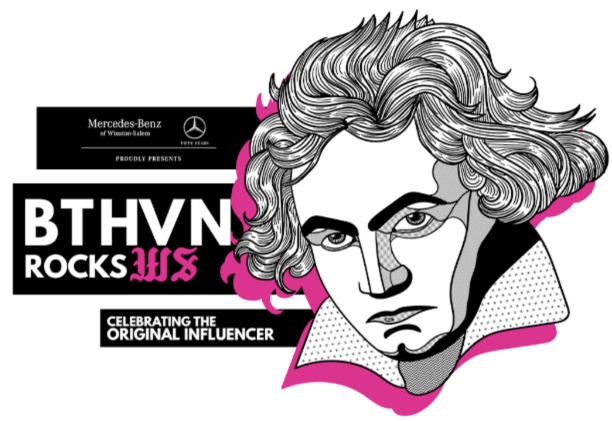 BTHVN Rocks WS is a city-wide collaboration of arts organizations to showcase the genius of Ludwig van Beethoven.
May 18 The Center for Old Music in the New World presents a concert "Body and Soul in Spring" given by its performing ensemble, Musick's Company. The concert will feature some Moravian choral music of the 18th century. Mon, May 18th, 2020 7:30pm, Maxwell Presbyterian Church, Lexington KY. Joanna Manring, Director of Music; Malissa Sullivan, Director of Instrumental Music
June 28 Moramus Chorale – Psalm of Joy, a musical celebration of peace in the land, 1783; 4:00pm, King Moravian Church; adding trombone choir for congregational Chorales and more singers to create two choirs.
---
Featured Event:
Oct 8 – 10, 2020
Bethlehem Conference on Moravian History and Music
The Conference will take place on North Campus of Moravian College; with additional venues: Moravian Theological Seminary, College Hill Moravian Church, and the Moravian Archives. Central Moravian Church, 73 W Church St., Bethlehem, PA. www.moravianchurcharchives.org
Nov 1 Moramus Chorale Concert – celebrating 20th and 21st century Moravian composers; 4:00pm (location TBD)
Nov 12 Lunchtime Lecture Series – rescheduled from April 9
RESCHEDULED for NOV 12, 2020
– Christian Reuter: Moravian GIS Mapper for Forsyth County; Dr. Rod Meyer, former Director, Historic Bethabara Park, lecturer.
Moravian Archives & Moravian Music Foundation present free lectures for the public, held on the 2nd Tuesday of the month, 12:15 p.m. https://moravianmusic.org/news-and-events/lunchtime-lectures/ 336-722-1742 or 336-725-0651
---
2021
July 18-24, 2021 26th Moravian Music Festival, in Bethlehem, PA. Choral and band; also opportunities for handbells, trombone choir, chamber music, steel drums, and guitar!
Full Children's Program!
Youth are welcome and encouraged to participate!
Worship, fellowship, workshops, learning new music and new skills! See www.MoravianMusicFestival.org for frequent updates.
Leadership:
Dr. John V. Sinclair, Festival Chorus and Orchestra,
Allen Frank, Festival Concert Band,
Rebecca Kleintop Lepore, Festival Organist,
Donald Kemmerer, Festival Trombone Choir,
Joni Roos, Festival Chamber Ensembles,
Jan Harke, Festival Handbell Choir,
Rev. Melissa Johnson, Festival Chaplain,
Myra Jones, Children's Program Coordinator,
Hank Naisby, Festival Chair