2020-2021
Lunchtime Lecture Series
Virtual Online Video Lectures
About Moravians, Moravian History, and Music

ONLINE – MMF YOUTUBE CHANNEL
A Partnership of the Moravian Archives
and Moravian Music Foundation
---
December Lecture
Beethoven in Salem
---
November Lecture Watch VIDEO
Mapping the Roads of Wachovia
Christian Reuter: Moravian Surveyor and Cartographer and GIS Mapper for Forsyth County; Dr. Rod Meyer, former Director, Historic Bethabara Park, lecturer.
---
SCHEDULE
September 2020
BECOMING AMERICAN: Moravians and Their Neighbors 1772-1822
Eric Elliott
Conference Videos:

October 2020
MMF YouTube Channel
The Americanization of Moravian Music; an Examination of the Salem Manuscript Books
Dave Blum

November VIDEO
Christian Reuter: Moravian GIS Mapper for Forsyth County
Dr. Rod Meyer, former Director, Historic Bethabara Park

December VIDEO
Beethoven's Music in Salem; the Fischer Sextet Arrangement of the Symphony No. 6 "Pastoral"
Dave Blum



---
Lectures on music and history
are a fun way
to spend your lunch hour!
CONTACT INFO for MORAVIAN ARCHIVES, 457 S. Church St., W-S NC 336-722-1742
HANDICAPPED ACCESS, elevator access, and anyone who needs to save some steps or shorten their walk: Once you have parked in the Salem College/A K Davis Ctr/God's Acre parking lot (see Directions), follow the brick ramp and approach the building on the lowest level (double gate) and press the CALL button. The intercom is active, and someone will come down the elevator to let you in the building, there at the double doors.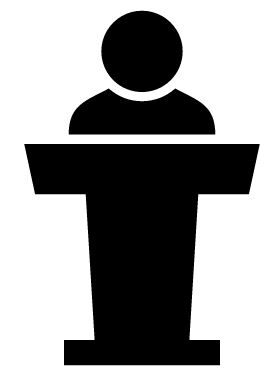 Lectures are held at 12:15 p.m., on the second Thursday of the month in the Spaugh Lecture/Recital Hall of the Archie K. Davis Center, 457 S. Church St. (behind Cedarhyrst at the gates of God's Acre). Parking is easiest in the Salem College Fine Arts Center/Home Church/God's Acre parking lot.
DIRECTIONS
FREE and open to the public.
You are welcome to bring your lunch!
If the local schools are delayed, cancelled, or released early because of weather, please check the MMF website, the MMF Facebook page, or call 725-0651 before coming to the lecture!