Live and Informative!
FREE and open to the public.
As part of MMF's educational mission, informative lectures are offered, free to the public, on the 2nd and 4th Thursdays of the month. MMF plans and presents the 2nd Thursday and the Moravian Archives plans and presents the 4th Thursday. Talks will cover a variety of research topics, spanning music history, musicology, and biography or provide information about MMF projects and programs.
Light refreshments provided.
… in the Spaugh Lecture/Recital Hall of the Archie K. Davis Center, 457 S. Church St. (behind Cedarhyrst at the gates of God's Acre). Parking is easiest in the Salem College Fine Arts Center/Home Church/God's Acre parking lot.
[use 500 E. Salem Ave. to find our parking entrance by GPS] DIRECTIONS
Enter the building at the postern gate.

While our lectures are packed with information, they are concise and move at a quick pace. We keep it light and fun, presented with lots of visual aids, listening, and light refreshments!
Thursday Talks at the Archie K. Davis Center

As part of our mission to celebrate and share Moravian music and its history we are relaunching our lecture series under the name "Thursday Talks at the Archie K. Davis Center." This program aims to serve as an introduction to who we are, while also highlighting the work and scholarship being done at the Moravian Music Foundation. The biweekly series will run from January to May (the second and fourth Thursday) and include both traditional lectures, as well as lecture-recitals, involving both performances and talks. Topics to be covered include: an introduction to Moravian music, the life and works of specific Moravian composers, and the connection of Moravian music to contemporary trends of the time. As in the past, the series will be offered in collaboration with the Moravian Archives, Southern Province to highlight all the work that is happening at the Archie K. Davis Center. Following a summer hiatus, the series will return in the Fall running from August to December with the possibility of expanding the speakers to include students and researchers doing work connected to the Foundation.

One goal of this relaunch is to inspire people to return to the building. To facilitate this, and to encourage a sense of fellowship, we will be offering refreshments for those who are able to attend in person. Our mission with the series, however, is to reach as broad of an audience as possible. For this reason, we will livestream and record the talks for those unable to physically come to the building. Videos of the recordings will be posted on various social media channels and housed on both our website and YouTube page, creating a repository of talks that can be accessed at any time. In addition, the audio will become part of a new podcast on Moravian music and its history that is in development.

For the final talk of the spring season in May, we will be inviting a special guest speaker to present a keynote address. This occasion will feature an opportunity to meet the speaker and have a lunch. We also see this as a point of collaboration with Old Salem Museums and Gardens and an opportunity to grow our reach and meet a new audience. In choosing our speaker for this event, we are seeking to highlight the work of a scholar from an underrepresented group and/or a topic that has received little attention in the past.
Generous Support for our Thursday Talks
was provided by
---
Thursday Talk:106 March 23, 2023 12:30pm
Moravian Americans and their Neighbors, 1772-1822
American Moravians and their Neighbors, 1772-1822, is a collection of essays and research from the Reynolda Conference of Wake Forest University, edited by Ulrike Wiethaus and Grant McAllister, offering an interdisciplinary examination of Moravian Americanization in the Early Republic. With an eye toward the communities that surrounded Moravian settlements in the Southeast, the contributors examine cultural, social, religious, and artistic practices of exchange and imposition framed by emergent political structures that encased social privilege and marginalization. (Published essays at brill.com )
Through their multidisciplinary approach, the authors convincingly argue that Moravians encouraged assimilation, converged with core values and political forces of the Early Republic, but also contributed uniquely Moravian innovations. Residual, newly dominant, and increasingly subjugated discourses among Moravians, other European settlers, Indigenous nations and free and enslaved communities of color established the foundations of a new Moravian American identity.
…a time period when "Moravians outgrew their European roots in an increasingly segregated and ethically
fraught nexus of emergent identities as they began to refer to the United States as their 'fatherland'."
Ulrike Wiethaus, Ph.D. and Grant McAllister, Ph.D.
---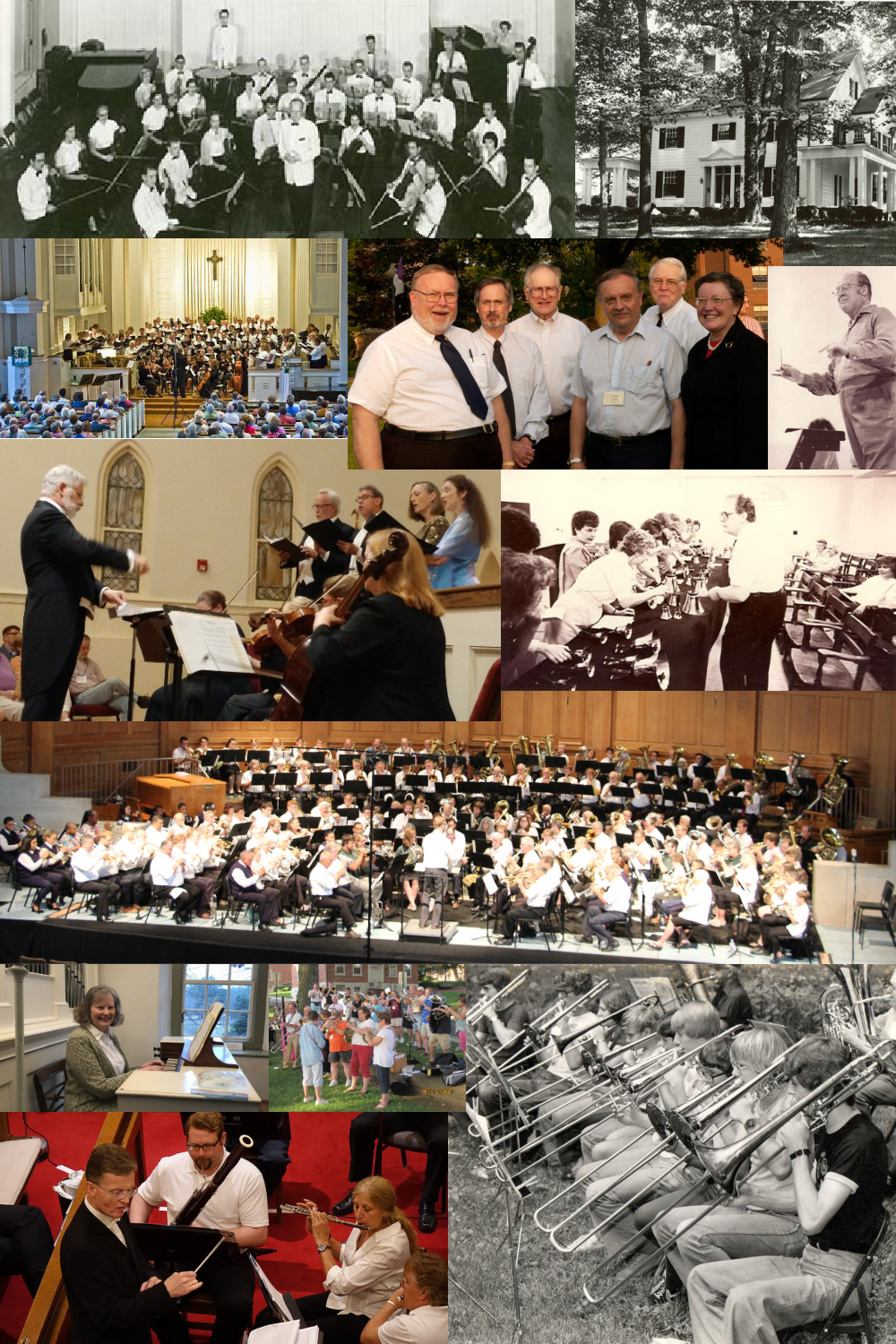 Thursday Talk:107 april 13, 2023 12:30pm
The Moravian Music Foundation; a history
Much has changed with MMF in the last year. As we take a look at the history of this organization, we learn that it has been constantly evolving. Knowing the past helps us shape the future.
…a journey through the past 67 years of the Moravian Music Foundation, and even earlier.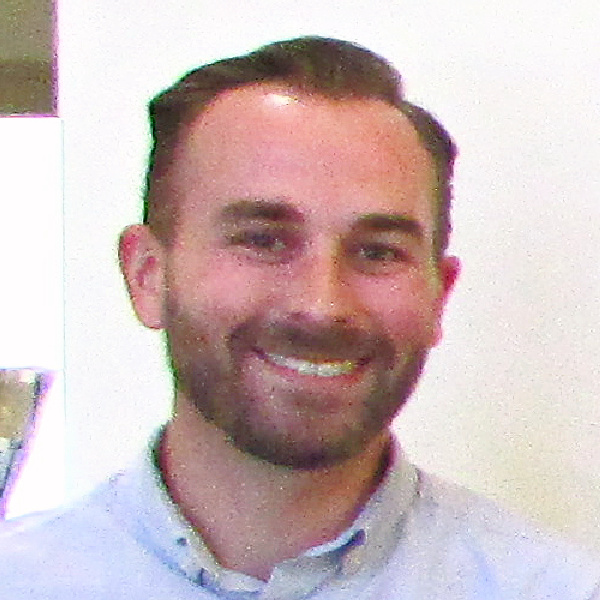 Christopher Ogburn, Ph.D.
Director of Programming and Resident Musicologist
2023 Dates
Title
Speaker
Jan 12
Moravian Music 101; An Introduction
Christopher Ogburn, Ph.D.
Jan 26
The Moravian Archives
Meaghan O'Riordan, Archivist
Feb 9
Anachronistic Anacreontic Politics
> about the Anacreontic Song
> Facebook Event Link, to share
David Blum
Feb 23
John Hus and the Search for Truth
Rev. John Jackman
Mar 9
Follow the Music; discoveries and revelations
Barbara Strauss
Mar 23
Moravian Americans and their Neighbors, 1772-1822
> the publication
Ulrike Wiethaus, Ph.D. Grant McAllister, Ph.D.
Apr 13
The Moravian Music Foundation: A History
> history timeline
Christopher Ogburn, Ph.D.
April 27
Such a Scene of Industry…in So Small a Place: The Moravian Aesthetic in American Decorative Arts 1750-1830
Johanna Brown, Old Salem Museums & Gardens
May 11
David Tannenberg and the American Organ
[A precursor to the May 12 performance of the
1800 Tannenberg at the James A. Gray Auditorium,
Old Salem Visitor Ctr]
Christopher Ogburn, Ph.D.
All Talks are Thursdays at 12:30pm
Thursday Talk:104 Feb. 23, 2023 12:30pm
Jan Hus and the Search for Truth
SPEAKER: The Rev. John Jackman has served as pastor of Trinity Moravian Church since 2004. A filmmaker and author, he is is very active in Salem Congregation and serves on the Moravian Team for Racial, Cultural, and Ethnic Reconciliation. He and his wife Debbie live in Lewisville with their daughter Abigail, two cats and six very noisy ducks.
Pastor John grew up in Raleigh, NC. He joined the Moravian Church in 1973, and felt the call to ministry while attending college. He attended N. C. State University and then Moravian College in Bethlehem, PA where he received a B. A. in Philosophy. It was while studying at Moravian that he became interested in television and film production. He went on to Moravian Theological Seminary, where he received a Master of Divinity degree. He was ordained in 1982 while serving as associate pastor at Christ Church UCC in Bethlehem, PA. READ MORE >>
HANDICAPPED ACCESS, ELEVATOR ACCESS, and for anyone who needs to save some steps or shorten their walk:
Once you have parked in the Salem College/A K Davis Ctr/God's Acre parking lot (see Directions), follow the brick ramp and approach the building on the lowest level (postern gate) and press the CALL button. The intercom is active, and someone will either come down the elevator to let you in the building, or "buzz" you in (simply pull the door open).
Video Lectures & Documentaries
All lectures have been recorded and are available to the public. Our newest videos are like documentary films, with slides, music, and video to enhance your understanding and enjoyment.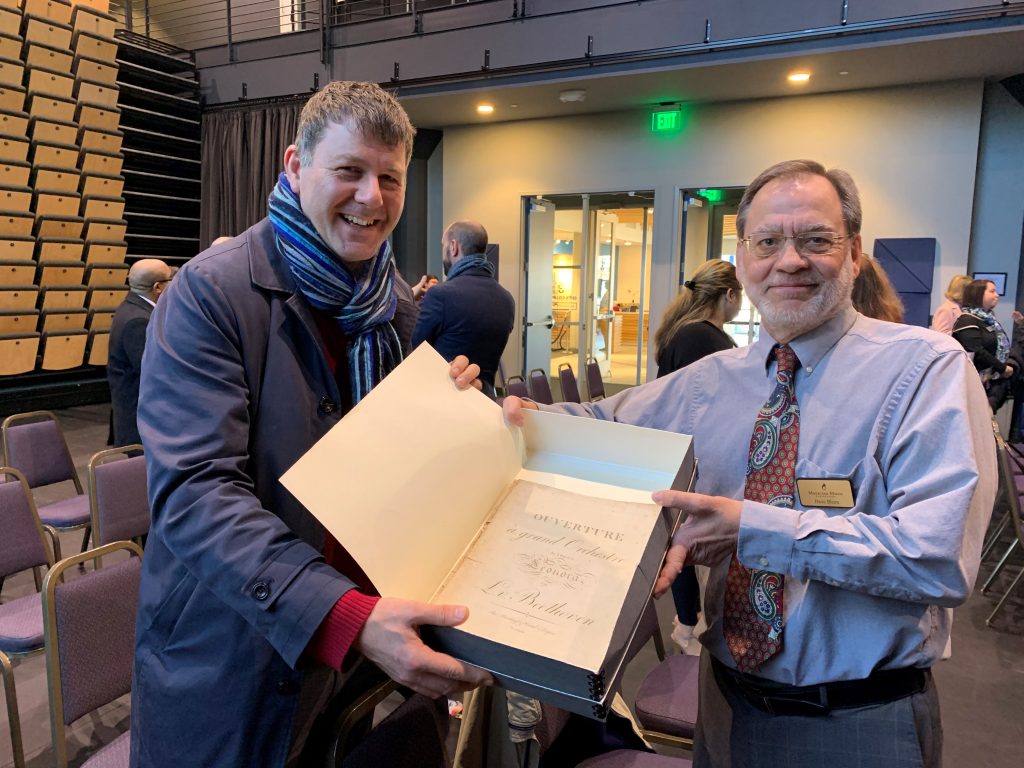 A Partnership of the Moravian Archives
and Moravian Music Foundation

Completing the Online Catalog
Newly Edited Anthem from Original Manuscript
---
---