2019-2020
Lunchtime Lecture Series

Please note: April and May 2020 lectures may be presented online only. Check back for details.
at the Archie K. Davis Center in Winston-Salem, NC
A Partnership of the Moravian Archives
and Moravian Music Foundation

Even though our lectures are packed with information,
they are concise and move at a quick pace.
We keep it light and fun, presented with lots of visual aids,
listening, singing, and humor!
Lectures on music and history are a fun way
to spend your lunch hour!
---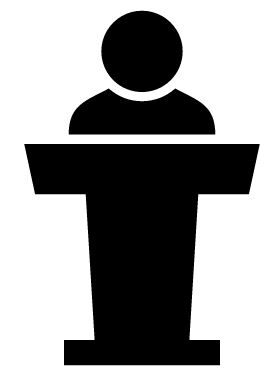 Lectures are held at 12:15 p.m., on the second Thursday of the month in the Spaugh Lecture/Recital Hall of the Archie K. Davis Center, 457 S. Church St. (behind Cedarhyrst at the gates of God's Acre). Parking is easiest in the Salem College Fine Arts Center/Home Church/God's Acre parking lot.
DIRECTIONS
FREE and open to the public.
You are welcome to bring your lunch!
If the local schools are delayed, cancelled, or released early because of weather, please check the MMF website, the MMF Facebook page, or call 725-0651 before coming to the lecture!
September 12
Know Them by Their Name:
Moravians Cataloging the American Botanical Landscape, 1785-1835
Eric Elliott
October 10
Moravian Music Future – video
Nola Knouse
November 14
"My Dear Miss Fries":
The Correspondence of Archivist, Adelaide Fries, 1911-1949
Nicole Crabbe
December 12
Advent and Christmas Music – video
Nola Knouse
January 9
A Moravian Music Timeline:
550 Years of Moravian Music – video
Nola R. Knouse
January 15 – at Home Moravian Church
Moravian Funeral Chorales – video
Nola R. Knouse
February 13
From Russia with Love (of sacred choral music):
Johann Wilhelm Hässler's Moravian connections
Dave Blum
March 12
Nurturing the Gardeners of Wachovia
The third horticultural exhibit of the Moravian Archives
Eric Elliott
April 9
Christian Reuter: Moravian GIS Mapper for Forsyth County
Dr. Rod Meyer, former Director, Historic Bethabara Park,
May 14
The Americanization of Moravian Music
Dave Blum

CONTACT INFO for MORAVIAN ARCHIVES, 457 S. Church St., W-S NC 336-722-1742
HANDICAPPED ACCESS, elevator access, and anyone who needs to save some steps or shorten their walk: Once you have parked in the Salem College/A K Davis Ctr/God's Acre parking lot (see Directions), follow the brick ramp and approach the building on the lowest level (double gate) and press the CALL button. The intercom is active, and someone will come down the elevator to let you in the building, there at the double doors.