AUDIO CLIP – WSJS RADIO AM600 WINSTON-SALEM, NC 6/30/2023
---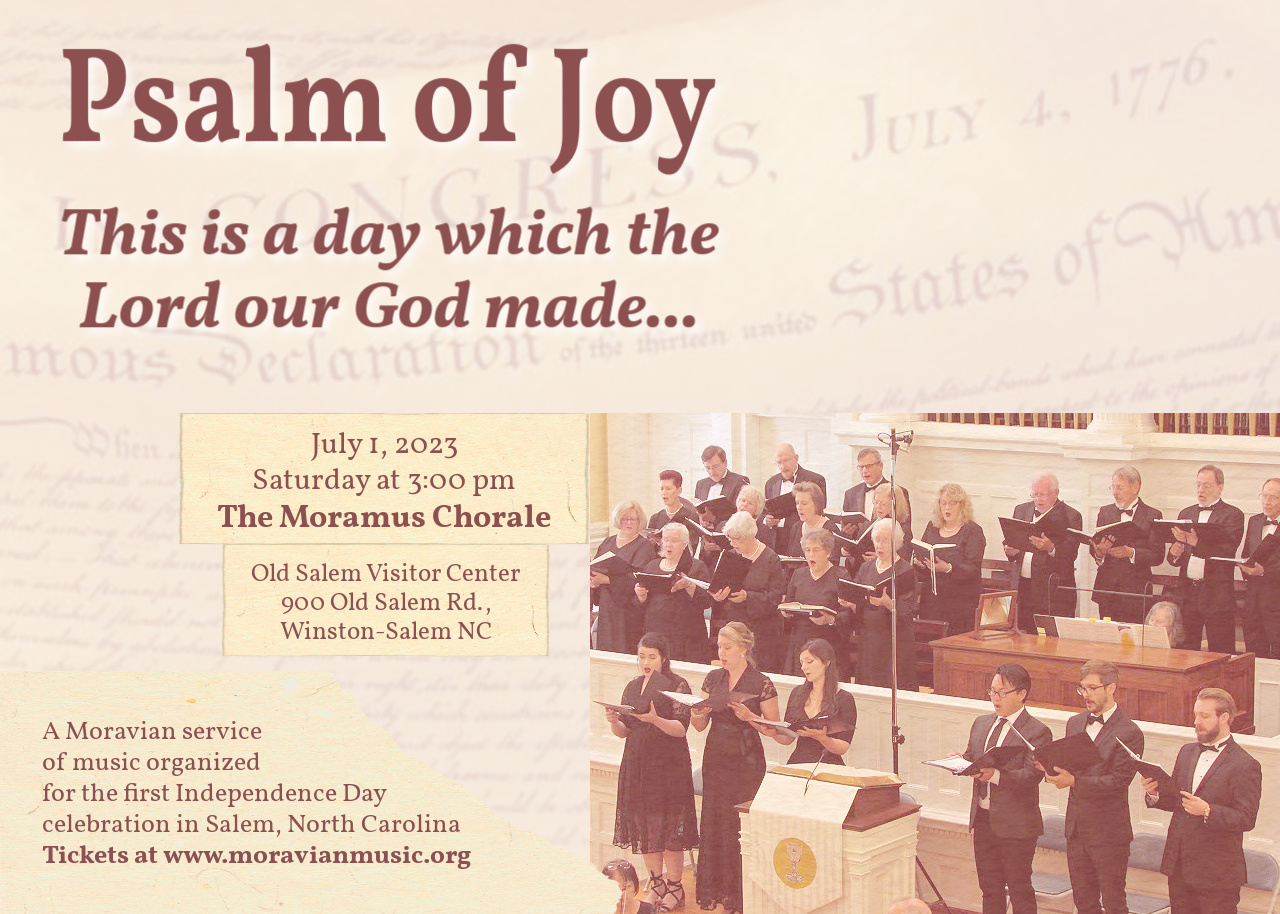 Tickets are $10 / $9 Senior / $5 student for the public.
Special for holders of an Old Salem pass for July 1 Summer Saturday – $5 / kids free.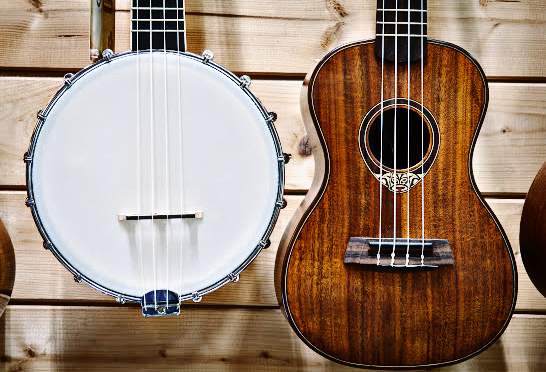 a Celebration of the Music of Early Americana
Saturday, July 1, 10:00am ~ 4:00pm
In partnership with Old Salem Museums and Gardens, there will be music and special interpretations happening throughout Salem from 10:00am to 4:00pm on July 1 and incorporation of the theme of music and early Americana throughout the exhibits and demonstrations of Old Salem.
Please join us in Old Salem in Winston-Salem for music of early Americana throughout the day. American Roots on July 1 is a full day of learning and listening opportunities during Salem Saturdays in Summer. American Roots is a partnership between MMF and Old Salem. There is much to do that day, especially if you secure a ticket to Old Salem at www.oldsalem.org and are able to enjoy their American Roots interpretations.
Psalm of Joy (an historic ode of music and thanksgiving for peace, Salem, July 4, 1783)
Saturday, July 1, 2023, 3:00pm.
Psalm of Joy is the earliest known organized 4th of July observance.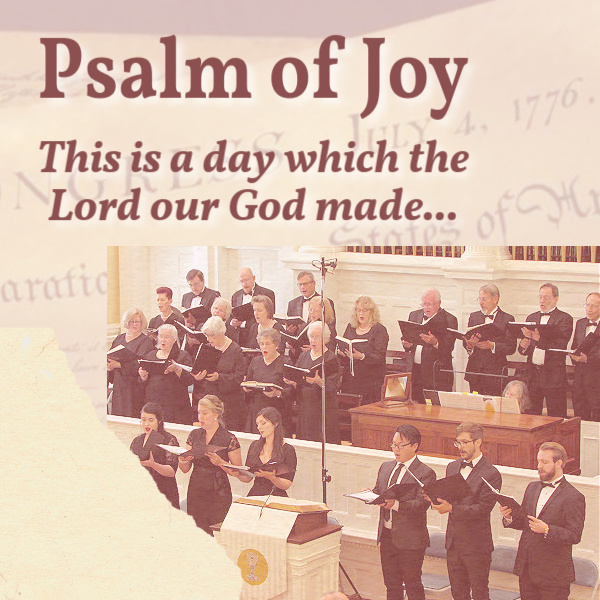 2:30pm – Talk on the Psalm of Joy and its music and significance: 2:30pm, Gray Aud., Old Salem Visitor Center, 900 Old Salem Rd., prior to the concert. Christopher Ogburn, speaker.
3:00pm – MMF's Featured (ticketed) Concert is Psalm of Joy at Gray Auditorium, 900 Old Salem Rd., Winston-Salem, NC (3:00pm). Psalm of Joy will feature the Tannenberg organ and the Moramus Chorale singing an ode of thanksgiving for peace by Johann Friedrich Peter. Audience (congregation) will join on the hymns.
Special Price ($5/ kids free) at the door for holders of
a July 1, 2023 Old Salem Visitor Pass

Old Salem Museums & Gardens
---
Workshop (participatory) on Sacred Harp, Shape Note Singing and the Irving Lowens Tunebook Collection at MMF: 10:00am Archie K Davis Center, 457 S. Church St. in Salem. Free.

Kyle is an historian, educator, storyteller and musician, with a particular interest in NC and music history, outdoor and environmental education and conservation. He has been a leader in the folk music and dance community for several years and regularly volunteers, teaches, organizes, and leads workshops and events. BA in Music Education, Campbell University.

Kyle's recordings of Sacred Harp tunes. LINK
---
This video explores the variety of options throughout the day for this partnership event between the Moravian Music Foundation and Old Salem Museums & Gardens.
---
CONCERT #2 in the Series of Serenades
---
10:00am Workshop on Shape Note Singing and the Irving Lowens Tunebook Collection: Kyle Johnston

Musical Performers at St. Philips Moravian (brick church) (Old Salem Tour):
10:30am – 12:00noon Salem Brass Band
2:00pm Adam Goodrich

Musical Performers at the John Vogler House porch (Old Salem Tour):
11:00am Appalachian Strings

Musical Performers at the Boys' School (Free to Public):
11:00am Michael and Sara Wood
1:00pm Zach Dease (last minute cancellation, due to a death in the congregation)

Musical Performers at the John Vogler House porch (Old Salem Tour):
1:00pm Appalachian Strings

Tannenberg Organ at the Brother' House (Old Salem Tour):
12:30am Kyle Johnston (and, ongoing)

2:30pm TALK on the Psalm of Joy and its music and significance: Christopher Ogburn (TICKETED)

3:00pm Psalm of Joy (Freudenpsalm – an historic ode of music and thanksgiving for peace, Salem, July 4, 1783 (TICKETED)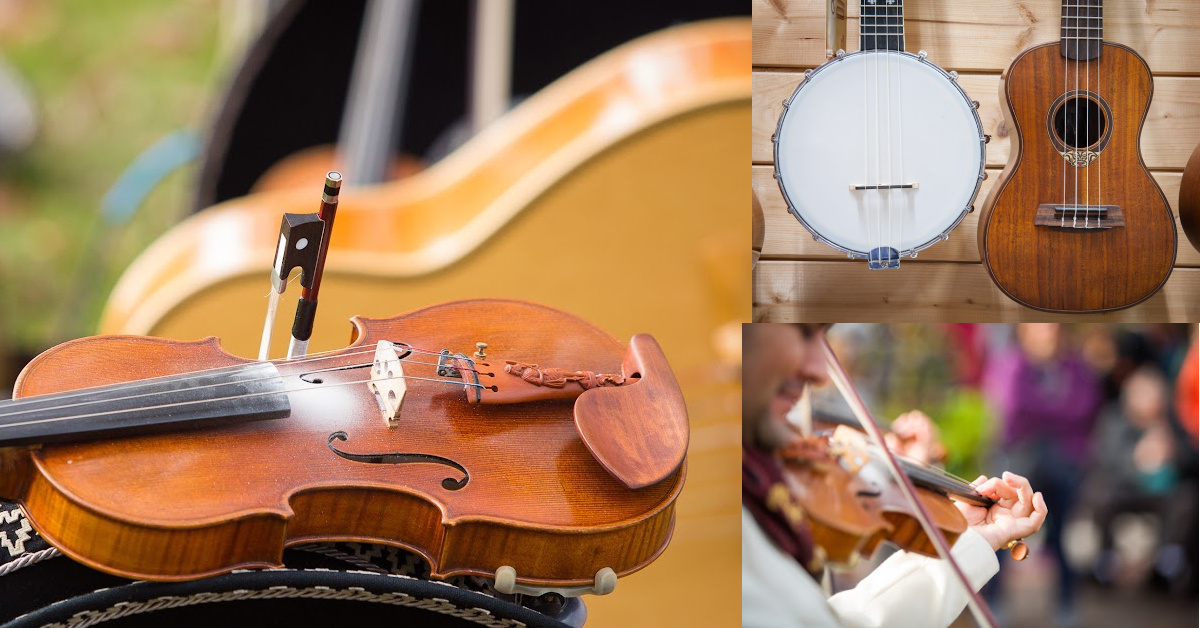 With gratefulness to our season sponsors:
Sallie Greenfield and John Dyer,
Old Salem Museums & Gardens,
Members of the Moramus Chorale,
Karen Millican, and Anonymous