Beethoven Pastoral Symphony performed by String Sextet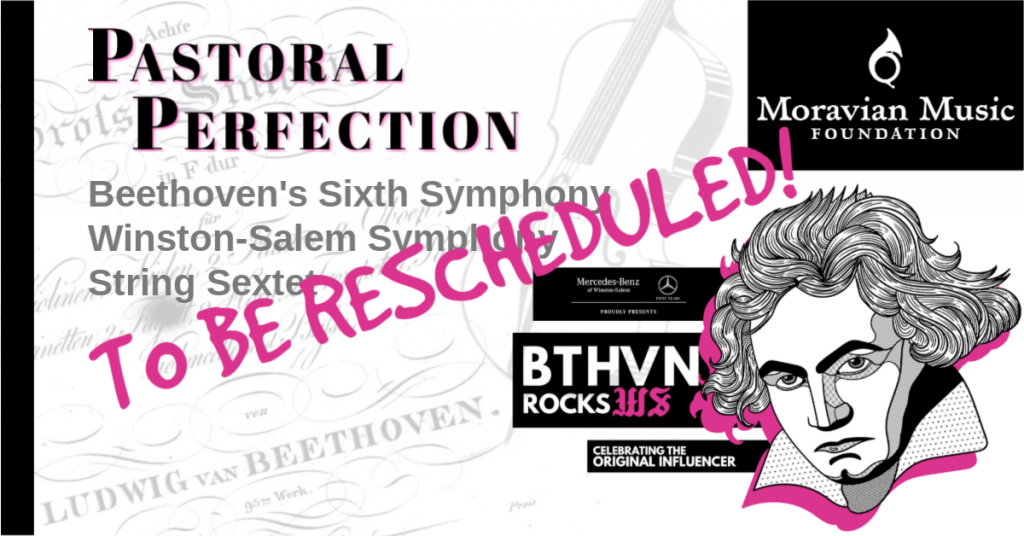 Live chamber music concert
---
PLEASE NOTE: This event has been postponed due to the impact of Covid-19 guidelines and restrictions for May 2020.
---
5:00pm
May 17, 2020
Spaugh Recital Hall
Moravian Music Foundation
457 S. Church St. Winston-Salem, NC
Directions
(behind Cedarhyrst, next to God's Acre)
---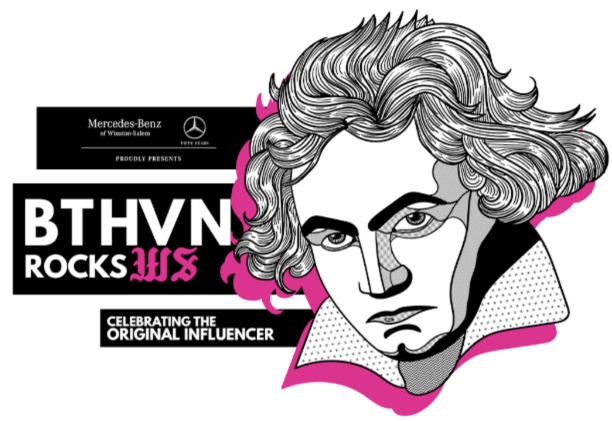 BTHVN Rocks WS is a city-wide collaboration of arts organizations to showcase the genius of Ludwig van Beethoven.
---
Ticket Information
On sale, Tuesday, March 24, 2020
The Moravian Music Foundation (MMF) will host a chamber music concert featuring Beethoven's music. On May 17, musicians from the Winston-Salem Symphony will perform a string sextet arrangement of Beethoven's Sixth Symphony in F Major "Pastoral" (op. 68, 1808). The arrangement is by Michael Gotthard Fischer, a contemporary of Beethoven.
Learn more about Moravian music – publications, recordings and videos – and all of MMF's concerts at www.MoravianMusic.org and on Facebook.
In preparation for the 250th anniversary of the birth of Ludwig van Beethoven (1770-1827), Moravian Music Foundation Research Librarian, David Blum, made some fascinating discoveries of several first editions of Beethoven's music in the Moravian archive collections in both Winston-Salem and Bethlehem, PA!
The first such realization was a first edition of Beethoven's 6th Symphony (known as the "Pastoral Symphony") in an 1809 edition by Breitkopf & Härtel (Leipzig) based on printing plate numbers found on the publication.
Since that first realization, David examined other Beethoven scores to find that the Moravian Music Foundation holds as many as five first editions: the 8th (1817) and 9th (1826) Symphonies, "Weihe des Hauses" (The Consecration of the House Overture, 1825), and the overture now known as the Leonora #3 (1810).