Manager of Operations & Communications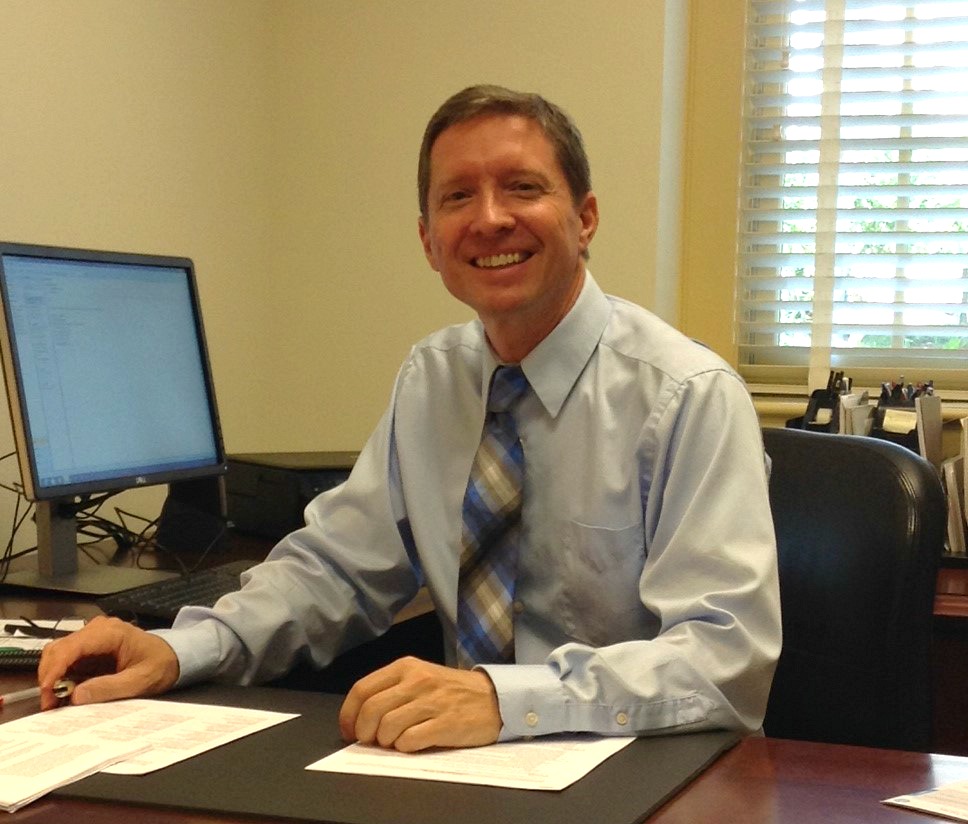 Erik Salzwedel, Manager of Operations & Communications, handles most of the communications for MMF, including newsletters, E-News, calendars, the website, social media and videography. He supports the staff and Board in the areas of budgeting/financial planning, data and reporting, fundraising, grantsmanship, event planning, program planning, and other projects.
Erik arranges and edits music, often leads tours and provides or assists with educational programs and content.
erik@moravianmusic.org
336-725-0651
MMF Communications

Moravian Music Foundation Newsletter: The Moravian Music Foundation issues a Newsletter of the Moravian Music Foundation triennially. It contains general information concerning the activities and services of the MMF. This is mailed to MMF's entire mailing list, donors and non-donors, and educational institutions. Recent news, upcoming events / calendar, awards, trustee announcements, and donor form are normally included. SIGN UP on the form at the bottom of this page.

E-News / Email Newsletter: A monthly e-newsletter is sent to all known email addresses of stakeholders. Mailchimp is the platform and removes addresses that no longer receive email or those that opt out. This email list may be segmented by geography, Festival participants, trustees, etc. or by tags. SIGN UP on the form at the bottom of this page.

Social Media: MMF maintains a Facebook page for the Foundation, and Facebook pages for Moramus Chorale, Unitas Chorale, and each Festival, and posts all related activities and news.

Websites: MMF maintains two websites, one for the Foundation and one for Festivals. The Signal Company is the webhost and helps customize the theme. MMF staff create and post all content and design the webpages and posts. The primary portal for information is the website, and it serves all constituencies, including, but not limited to, donors, corporations, foundations, audience, musicians, educators, music directors, composers/arrangers, publishers, presenters, researchers, teachers, students, and visitors. In addition to programs and events of MMF, the website calendar of events lists all Moravian music-related events of outside organizations and churches.

Interprovincial Board of Communication: MMF works closely with the Interprovincial Board of Communication, with primary office in Bethlehem, on audio/video projects, communication of news, and articles for the Moravian magazine which is sent periodically to every household of Moravian membership in North America.

Provincial and District Announcements: Moravian music news, relevant to all Moravians is shared directly with Provincial contacts for dissemination, as appropriate to their constituents.

YouTube: MMF maintains two robust YouTube Channels, for Foundation and Festival, and posts video of lectures, webinars, educational material, concerts, and music video.

MMF staff may be contacted by phone or by email. See the Foundation Staff page.
---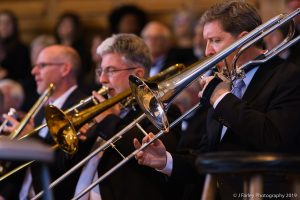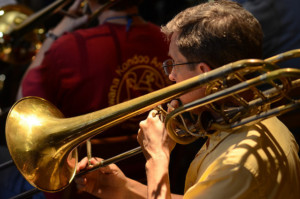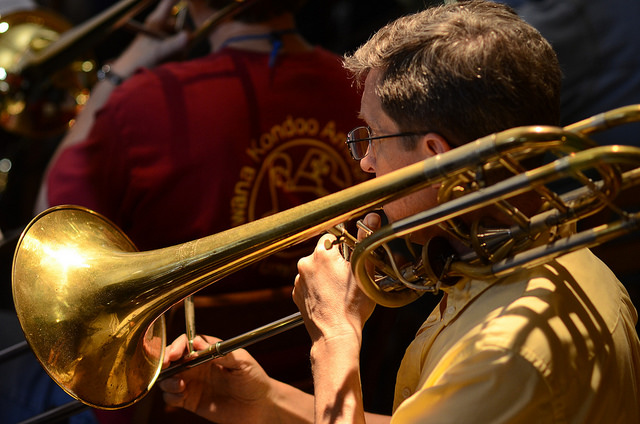 Erik is a former Hussite Bell Ringer and is director of the Gregor BellChor at Home Moravian Church. He is assistant director of the Home Church Band.
A prolific composer and arranger, Erik strives to create appropriate, worshipful music for instruments and voices. While the majority of his compositions are for trombone & organ, or various combinations of brass, he has also written 24 pieces for handbells.
---
---
A Moravian bandsman since the moment he buzzed into his first trombone in 6th grade (with the help of Denny Fordham), Erik was guided, early on, by Sandy Poindexter, and studied with Ron Borror (UNCSA, Stony Brook Univ., American Brass Quintet, NY City Ballet Orch., American Symphony). His playing and approach to the bass trombone were heavily influenced by Jeff Reynolds (Downey Moravian Trombone Choir, Los Angeles Philharmonic).

Erik has been Bass Trombonist of the Winston-Salem Symphony and the Greensboro Symphony Orchestra, since 1986.


Service to the Church is part of Erik's heritage: his father, grandfather, and three uncles are/were Moravian ministers, as are three of his cousins.

Salzwedel and his wife, Mary Elen Kollman, live near Bethabara; they are members of Home Moravian Church. Erik is the proud father of two amazing daughters, Hannah and Eve.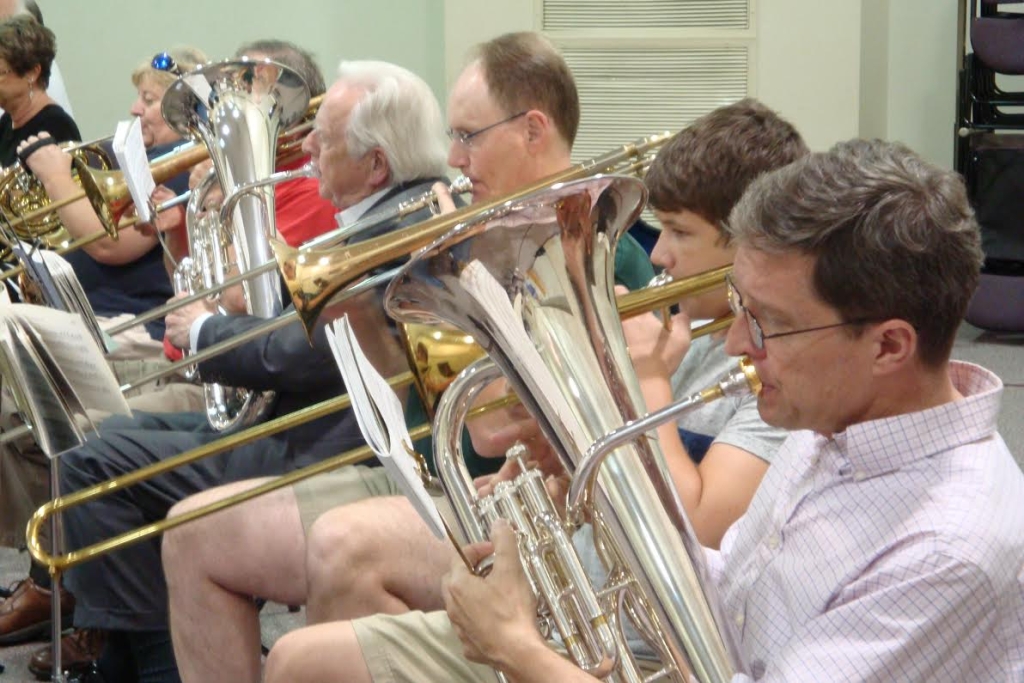 Prior to joining MMF, Erik was Manager of Corporate and Foundation Relations at UNC School of the Arts; Executive Director of Arts United for Davidson County (Lexington); and held various management positions with the Greensboro and Winston-Salem symphonies.