The Little Sparrows Music Academy is a new initiative by the Moravian Music Foundation to celebrate and remember the importance of music education in the history of the Moravian church. Regardless of age, from childhood all the way through adulthood, Moravians viewed music as a tool in the creation of a collective community identity, as well as a creative outlet that enriched all aspects of daily life. The Little Sparrows Academy is an educational outreach program that will be catered towards the youngest children in our community.
How are lessons arranged?
As an outreach program of MMF, we take our music on the road and travel to where our youngest musicians are.
Our visits/lessons/sessions are delivered through well-established early childhood educational programs in our community.
For our inaugural Spring 2023 program, we will be working with Macedonia Moravian Preschool, New Philadelphia Moravian Preschool (pictured, right), and Clemmons Moravian Preschool.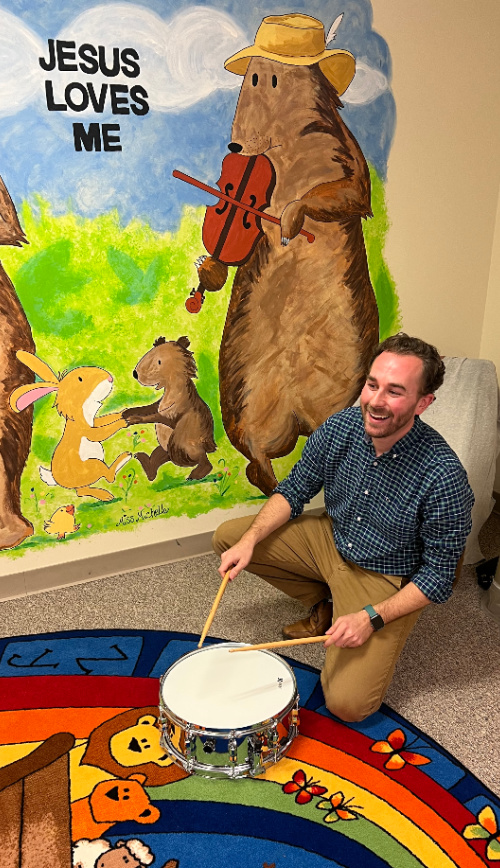 Elements of Music
Our courses will focus on three components:
dancing/movement, singing, and playing
all built around the theme of "Elements of Music." Through music, crafts, and games, we will begin laying the groundwork for discovering music terms, like beat, tempo, and dynamics. In time, we hope to expand this program to reach all members of our community.
Inquiries:
Christopher Ogburn
christopher@moravianmusic.org
336-725-0651