Moravian Advent & Christmas Resources Online
This year offers an opportunity to re-think and re-imagine many of our long-standing Christmas traditions. In August, a group began imagining what a Moravian Christmas might look like in this age of physical distancing, virtual worship and limited singing options.
---
is replete with resources for Moravian churches to use, freely, for their online and live-streamed services; and, for individuals and families to use in the home.
Individuals are welcome to use the site to listen to favorite hymns and new arrangements, as well as new compositions and material to read and share.
Resources for Families
Resources for Congregations
Weekly Advent Readings Services
These resources are shared inter-provincially at
www.moravianchristmas.org
and are available throughout Advent and Christmas.
We are grateful to all the singers and musicians who recorded these hymns and other music for the season.
When you get to the pages with music samples, you will see music players with "play" buttons (a small triangle)
To listen online, click the "play" button in the music player.
To download the recording for use in congregational worship, click the words to the right of the player.
This group has produced and is developing a variety of Advent and Christmas resources and experiences. Some of the main focus areas include:
Music, liturgies, images, video and other resources for congregations in developing their worship and fellowship opportunities
Family at-home resources for spiritual formation, development and fun
Streaming video and online events for celebration and reflection
"Offline" resources to reach out to those who cannot join online services
Resources for possible outdoor events
Materials for "Blue Christmas" worship to care for those struggling during the Christmas season
The current group includes contributors from the Moravian Music Foundation, Interprovincial Board of Communication, Cooperative Ministries, Moravian Theological Seminary and Moravian Church Without Walls, along with pastors, Christian educators, musicians, writers, technical support and others from across the North American church.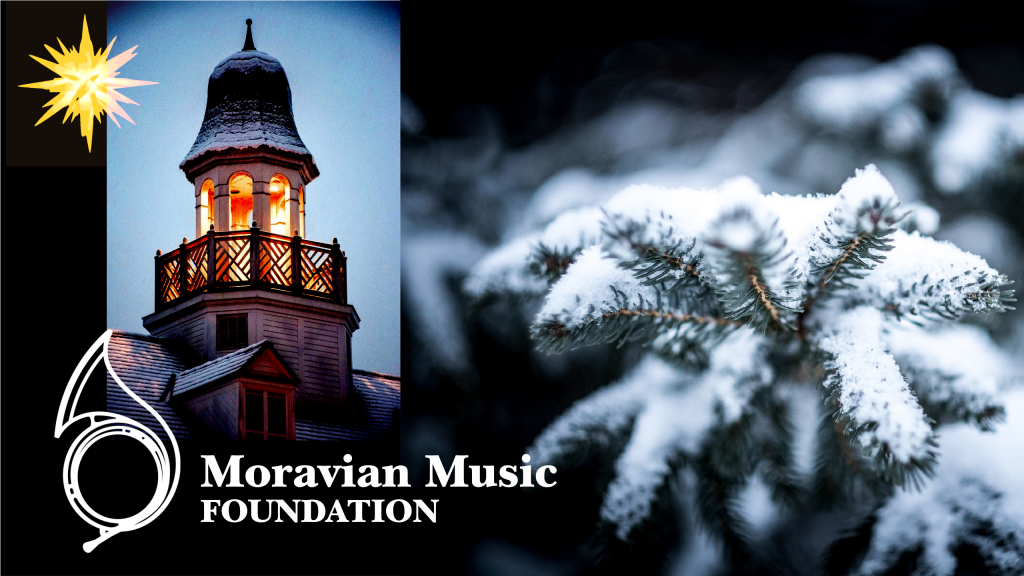 WHAT YOU WILL FIND UNDER MUSIC:
HYMNS
This collection includes public domain hymns from the 1995 Moravian Book of Worship. These hymn texts and their recordings may be used by Moravian congregations and agencies for in-person and online services, events and activities. Recordings are ©2020 by IBOC Moravian Church in America.
SONGS AND OTHER MUSIC
In addition to Christmas Hymns from the Moravian Book of Worship, we have curated a collection of new recordings of music by and for Moravians. Some appear in "Sing the Lord A New Song, A New Moravian Songbook," while others are performances by Moravians across the U.S. and Canada. Note that many of these recordings may be used in services developed by Moravian congregations.
BLUEGRASS AND OLD TIME STYLE
Banjo, guitar, and voices in harmony come together in this collection of Moravian and traditional Christmas and Advent Hymns. Performed by a group of North Carolina Moravians, these renditions offer a down-home option for Christmas music. Thanks to Sarah Durham, John G. Rights, Adam Goodrich and Zach Dease for these recordings.