Notes from Nola … The Moravian Music Foundation preserves …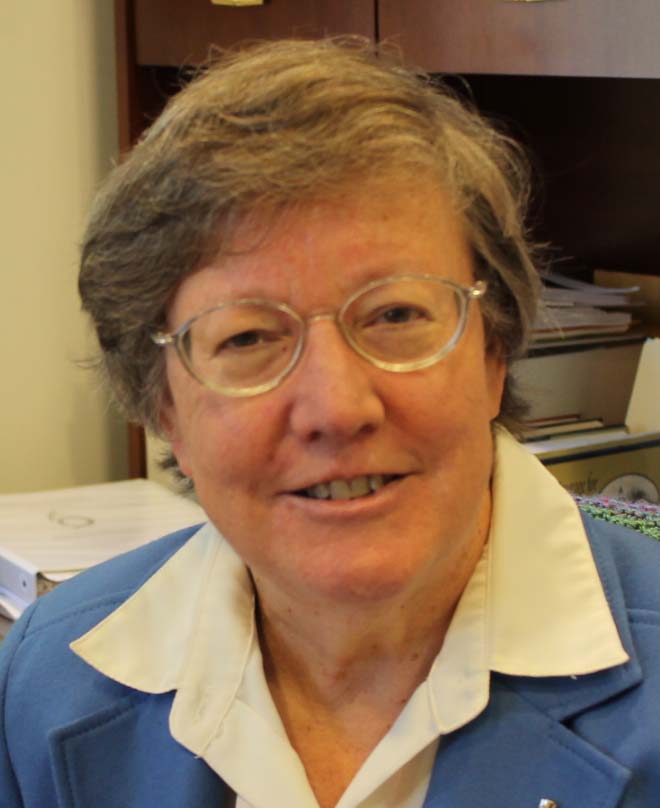 If you've been "hanging around" with the Moravian Music Foundation for a little while, surely you've heard our mission statement – The Moravian Music Foundation preserves, shares, and celebrates Moravian musical culture. It's a pretty catchy sentence – with a clear subject, three active verbs, and a pretty broad object of those verbs. Let's start to explore what we mean.
The Moravian Music Foundation…
First, what is the Moravian Music Foundation (abbreviation: MMF)? It's a 501 (c) (3) nonprofit corporation. Yes, it's affiliated with the Moravian Church in North America, both Northern and Southern Provinces; but it's a separately incorporated entity which receives less than 5% of its annual income from the churches directly. (Keep that in mind; sources of MMF's support will be the topic of a future post!) It's governed by a Board of Trustees, made up of the following: 3 appointed by the Provincial Elders' Conference, Moravian Church Northern Province; 3 appointed by the Provincial Elders' Conference, Moravian Church Southern Province; 3 appointed by Bethlehem Area Moravians, the collegial body of 6 Moravian congregations in Bethlehem; 3 appointed by the Salem Congregation, the collegial body of 12 Moravian congregations in Winston-Salem; and from 9 to 16 at-large members elected by the board itself. Board members serve a four-year term and are eligible for appointment or election to a second four-year term, after which they rotate off the board for at least a year. (Future posts will tell you more about who our board members are!)
MMF's main office is in Winston-Salem, NC, sharing the Archie K. Davis Center with the Moravian Archives, Southern Province. Staff members there are yours truly, Director; Erik Salzwedel, Business Manager; Dave Blum, Research Librarian; and Sarah Durham, Office Manager, along with part-time cataloging project people. MMF also has an office in Bethlehem, PA, in the Moravian Archives, Northern Province, staffed by Gwyneth Michel, Assistant Director. (Another future post will tell you more about our staff members!)
The Moravian Music Foundation preserves
the many amazing and unique items in our care, including …
one of 10 known copies of the first printing of The Star-Spangled Banner, found in one of the bound volumes of 19th-century printed sheet music belonging to individuals and now cared for in our climate-controlled secure facilities.
the only-known manuscript copy of the Sinfonia in D Minor by J. C. F. Bach, one of the younger sons of J. S. Bach, copied by Johann Friedrich Peter in 1768, during his seminary training in Germany, and brought to America to be played by the Moravian settlers here. This is now part of the Salem Collegium Musicum collection, the music enjoyed by the musicians of the community in the 18th and 19th century.
the Irving Lowens Collection of American tunebooks, made up of several thousand published books from the 18th and 19th centuries. These books contain sacred songs and hymns, many also including the rudiments of music. Many are in shape-note notation; some are quite rare.
several hundred hymnals primarily from the 18th and 19th centuries, mostly Moravian but many of other denominations; these include hymnals in many different languages. Most are text-only. Among the specific treasures are early Moravian hymnals from 1544 (in German and printed with tunes; 1615 (in Czech, also printed with tunes; this large book also includes scripture references and a chart of hymns recommended for specific Sundays in the church year); a 1618 smaller reprint of the 1615, with the tunes, but without the scripture references; and Moravian composer Johannes Herbst's personal copy of the German hymnal of 1778, with notations in his hand indicating the authors of many of the hymns and also noting translations into English.
Preserving, then, is about keeping things, and keeping them safe. It's about climate-controlled facilities, so that these precious treasures are kept safe from the ravages of temperature and humidity swings; safe from pests of various kinds; secure from damage or even theft. It's about securing the "intellectual content" of those things – hence the major project, 20 years ago, to microfilm all the archival music, that housed in Bethlehem and that housed in Winston-Salem, so that in case of a major losses or damage to the original manuscripts, the music itself wouldn't be lost. (Use copies of the microfilm are in Bethlehem, Winston-Salem, and Herrnhut in Germany.)
But preserving is about more than just keeping things. We also seek to preserve the understanding, the context, in which these materials were created and used. Preservation, thus, might be seen to include interpretation – so many 18th-century Moravian hymns have a great many verses! It's important to understand that they didn't sing all the verses of all the hymns; thus talking about the tradition of the Singstunde is part of "preserving". Learning and explaining how the anthems were used in worship is part of "preserving".
And making these materials known is also part of preserving. It's not enough to keep things. Having things means little if their existence is not "discoverable." You have to know where things are, and people from outside the organization need to know they exist. So "preserving" includes cataloging. Hence – GemeinKat, the multi-year project to convert our paper catalog to online records. Set aside some time, have your favorite beverage to hand, and check out https://moravianmusic.org/gemeinkat-catalog/ . Happy exploring!
Next time? The Moravian Music Foundation shares …
Musically yours,
– Nola