Why Attend Moravian Music Weekends?
from an earlier Notes from Nola post
~ Music on the Mountain
~ Songwriters Weekend
~ BandFest at Friedland
and even the week-long…
~ 26th Moravian Music Festival in July, 2021!
You know, there are almost 3,000 names/addresses on the Moravian Music Foundation's mailing list.
And for Music on the Mountain, the annual Moravian Music Weekend at Laurel Ridge Camp, Conference and Retreat Center, since 2011 we've had an average attendance of about 60 people.
That means that even if we'd had a completely different group of attendees each year, only about 500 people would have yet attended this wonderful weekend of music-making!
And you know, we don't have a completely different group of participants each year; in fact, many come year after year, and I think there are a handful who haven't missed a single one!
If you've been before, we hope you'll come back again this March 13-14; if you haven't been, then now's the time to make your plans to come for the first time!
See Also,
the Songwriters Weekend, Feb 7 – 9, 2020 (call Laurel Ridge to reserve a room)
Band Fest at Friedland Church on Feb. 15, 2020 (free, lunch provided, donations accepted)
Who comes? Band players … choir singers … and listeners. No one need audition; no one will be singled out or embarrassed; everyone goes away encouraged, built up in faith and in musical experience, and in joy. And of course, there'll be plenty of opportunities for conversation amongst the participants and time to talk to the Music Foundation staff about all those things you've been meaning to ask us …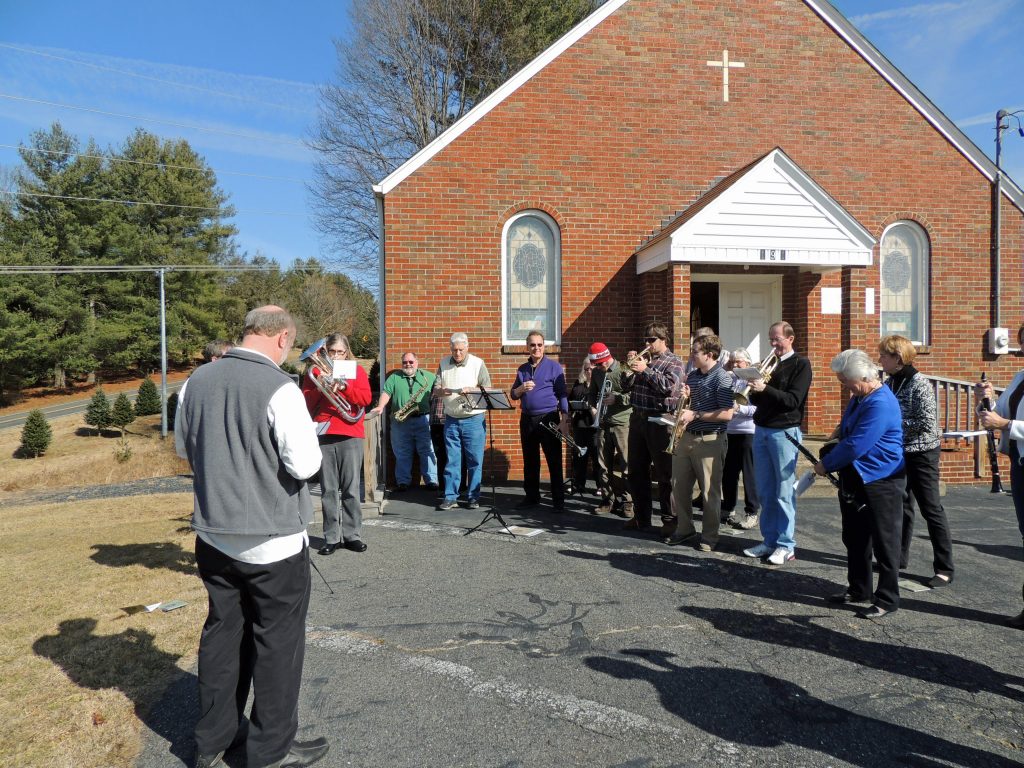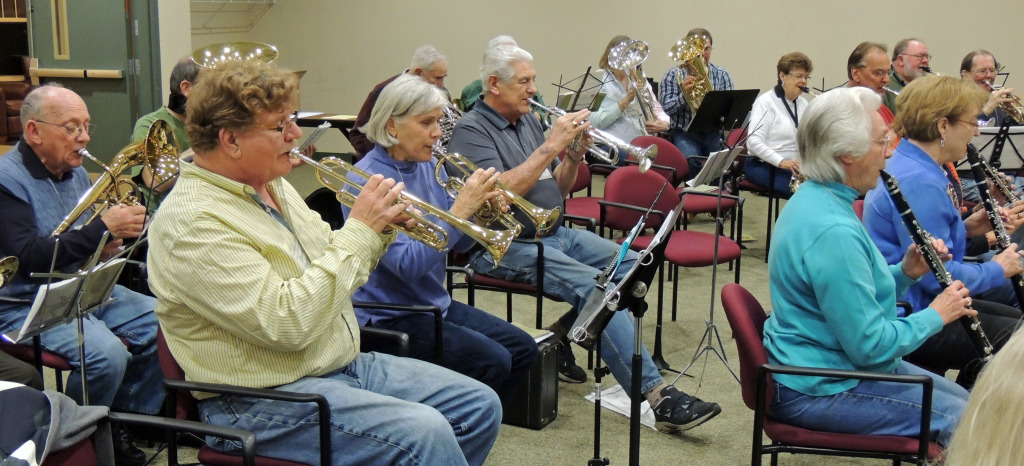 Band players have a chance to play chorales and other music with a full band, under a different director each year, with a different experience than can happen in your church band. You'll learn new techniques (and new jokes), and strengthen friendships. Pick up your horn, your chorale books, and your folding music stand and come along!
Choral singers have a chance to sing through a group of anthems and learn a few to sing in worship on the Sunday morning, also with a different director each year. You'll learn music that's new to you, gain insights into choral singing from your director, and sing with different people than you sit beside week after week. And if you don't in a choir regularly, that's just fine too!
Listeners are those folks who just love to be on the mountain, but don't want to participate in the band or choir. Some have spouses or roommates who are participating; some just come to be present and hear all the music making.
We'll gather in time for supper on Friday evening, March 13, and have initial playing and singing time, and devotions together. Saturday we'll have time to play and sing together, several hours of free time in the afternoon, and then comes the evening! On Saturday evening we'll have an informal talent show! "Acts" in the past have included folk singing with guitar and violin accompaniment; poetry recitations; gospel hymns on the piano; original compositions by weekend participants; a "special visitor from the east"; and many other wonderful presentations, some serious, some not so much. And also on Saturday evening, the weekend band and chorus will play and sing for each other, sharing the results of our time together.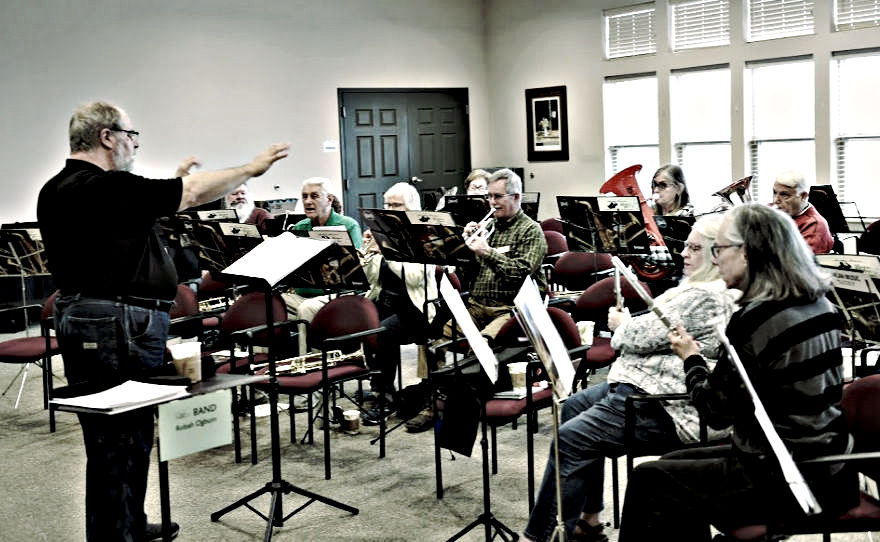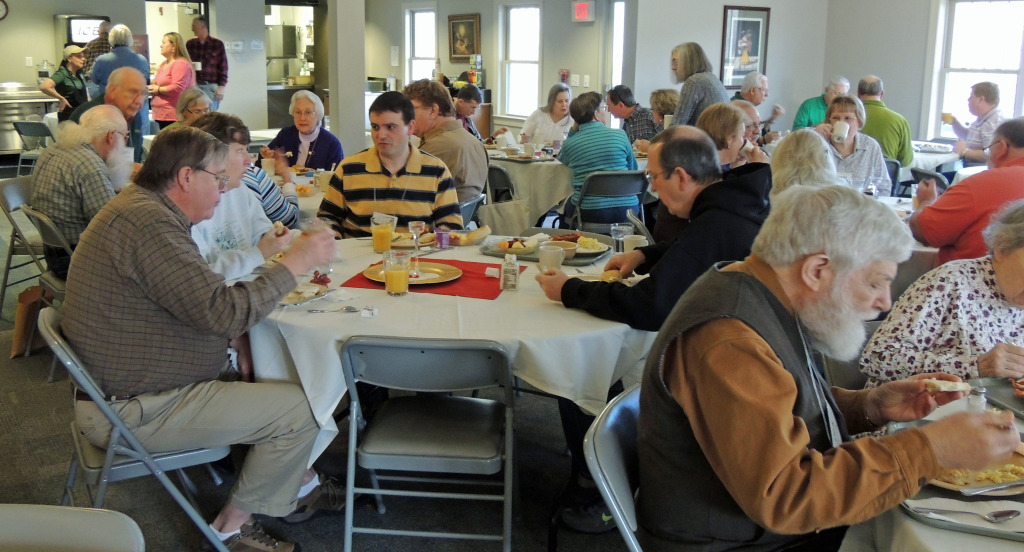 Sunday morning we'll have a little more time to play and sing, and then we'll go to share worship at Mountain Laurel Moravian Fellowship, just a few miles away. Our weekend concludes with a joyful time of musical worship with this lively community, and then safe travels home 'til next year!
We're excited this year to welcome Dr. John Sinclair, continuing conductor of Moravian Music Festivals, as our choral director; and the Rt. Rev. Sam Gray as our devotions leader. Registration is simple – you can fill out the form on our website or call Teresa at Laurel Ridge to register by phone at 888-831-5922 (toll free).
Let's fill Higgins Lodge with music! See you on the mountain!