Singstunde Services with the Moramus Chorale
Four Singstunde opportunities to share with the Moramus Chorale – join us for hymns and anthems in the Moravian traditional Singstunde (hour of singing), celebrating our love for Christ and our Moravian musical heritage: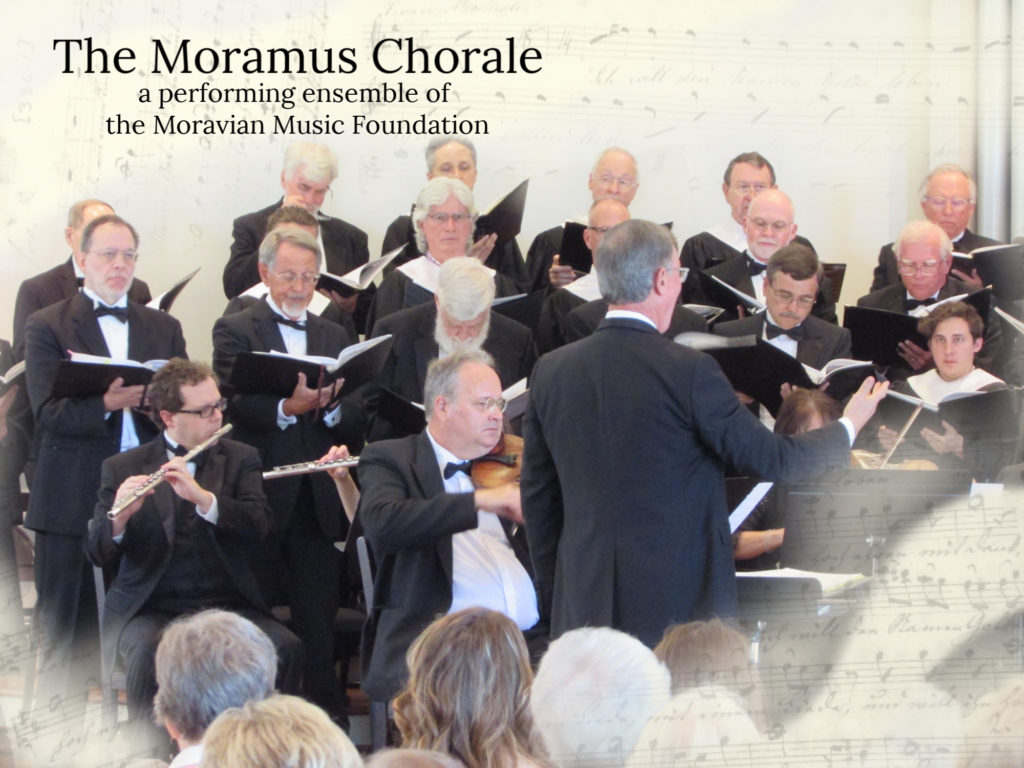 Saturday, September 14, 3:00pm in the Saal at Salemtowne, 190 Moravian Way Dr., Winston-Salem. Directions Free and open to the public.
Tuesday, September 24, 7:00pm at Fairview Moravian Church, 6550 Silas Creek Parkway, Winston-Salem, NC. Free.
Sunday, October 20, 4:00pm at Fries Moravian Church, 251 Hawthorne Rd. NW, Winston-Salem, NC. Free. Directions
Sunday, November 10, 4:00pm at Unity Moravian Church, 8300 Concord Church Rd., Lewisville, NC. Free. Directions