Notes from Nola … The Essence of Moravian Music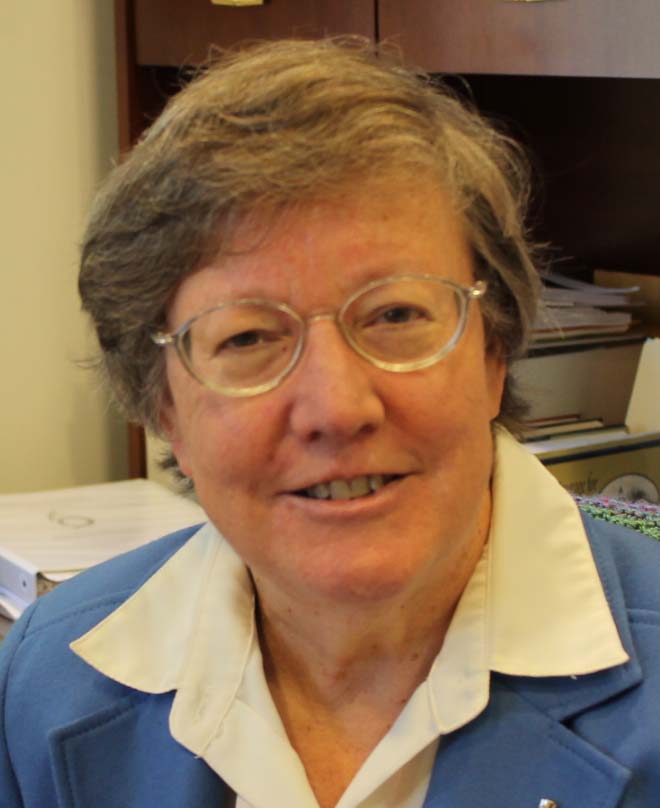 With today's musings I begin a new venture here at the Moravian Music Foundation – a direct communication, via a blog, to the many friends of Moravian music, wherever you are. I'll sometimes write about interesting things in our collection; I may tell a story about a research project, or highlight something from a composer's life and works. It's a chance for me to share some of what I've learned in my more than 26 years at the Moravian Music Foundation – and a chance for you to dip your toe into the waters of the Moravian musical world. I hope these words, over time, make you want to join us – Come on in! The water's fine!
I begin with two stories that, to me, illuminate the essence of Moravian music. Around 1780, the Marquis de Chastellux wrote of his visit to Bethlehem that he "was astonished with the delicious sounds of an Italian Concerto, but my surprise was still greater on entering a room where the performers turned out to be common workmen of different trades, playing for their amusement…."[1] Two aspects of this experience are notable: the fine quality of the music, and the identity and purpose of the performers. Some two and a quarter centuries later, in July of 2004, during a presentation at the International Trombone and Brass Festival celebrating the two-hundred-fiftieth anniversary of the Bethlehem Trombone Choir, the members of the choir introduced themselves. While some of their members were absent, those present that day included a computer consultant who is also an official scorer for Major League Baseball, a retired pastor, a church sexton, a chemical technician, a small business owner, a software developer, and a retired accountant—none with music as his/her primary occupation. This venerable Moravian musical institution depends on amateurs, not hired professionals, for its continuation.
This, then, is the core of the Moravian musical heritage throughout its more than 560 years. As a gift of God, music is the language of the heart and the mind in worship. As the people's expression of faith, music is worthy of great care and effort, including proper education, training, preparation, and leadership. However, music is the purview not of a few specially gifted professionals who are hired to perform, but rather of the entire community of faith. Educated musicians are welcomed – and needed! – but all are invited – and expected – to participate, and the focus is on the music of the people at worship, not on the musical accomplishments of the few. I would submit that if the Moravian musical heritage ever depends upon hired professionals for its continuation, then it is already dead; and, given the centrality of music to the expression of the faith of the community, the Moravian Church itself may not be far behind.
Dr. Bill Leonard, Dean of the School of Divinity at Wake Forest University, has written convincingly of the history of the Baptist church around the world as a struggle for identity.[2] Dr. Leonard recognizes that at the beginning of the twenty-first century, churches are facing major "transitions in culture, economics, globalism, pluralism, and other aspects of national and international life."[3] In the face of the upheavals of contemporary life, he believes that one of the greatest challenges for the church in the twenty-first century is the creation of "intentional identity with integrity."[4] This is indeed the challenge facing the Moravian Church, and if its past is any indication, music will remain one of the most effective means of addressing this need.
"Intentional identity with integrity." This requires us to remember who we are, and, as Christians, whose we are. We must remember why we make music, for whom we make music, and this is the purpose of the Moravian Music Foundation. The Foundation's mission is to preserve, share, and celebrate Moravian musical culture – and that includes this heritage of music-making by everyone. As we look to another fall of the year, the time when so many new ventures begin, may I invite you to think about your own music-making? Where are you making music now, and where would you like to be? Have you always wanted to join a choir, but never felt "good enough"? Have you secretly wished to play a musical instrument, but thought, "It's too late, and I'm not talented"? Do you wish you could read music? I assure you, friends, that it is never too late to start. I've personally taught beginning flute players in their 80s. I've helped many retired folks learn to read music. I've seen people pick up a band instrument at age 45, and continue playing for the rest of their lives – people who had never even thought about reading music or playing an instrument.
So as the summer winds down, think about your own musical life. And – Come on in! The water's fine!
Musically yours,
– Nola
[1] Cited in Donald M. McCorkle, The Moravian Contribution to American Music, reprinted from Notes of the Music Library Association (September 1956; reprinted, Winston-Salem, The Moravian Music Foundation, 1956), 4.
[2] For instance, see Bill Leonard, Baptist Ways: A History (Valley Forge, Judson Press, 2003); God's Last and Only Hope : the Fragmentation of the Southern Baptist Convention (Grand Rapids, W.B. Eerdmans, ca. 1990); "Perspectives on Baptist Denominationalism: Anticipating the Future," in Randall C. Lolley, ed., Findings: a report of the special study commission to study the question: "should the Cooperative Baptist Fellowship become a separate convention?" (Atlanta, Cooperative Baptist Fellowship, 1996), 102-11.
[3] Leonard, Baptist Ways, 423.
[4] I am grateful to the Rev. Dr. Gerald R. Harris, who first brought this concept to my attention in a sermon at Home Moravian Church in Winston-Salem, North Carolina, on August 19, 2001, having himself heard Dr. Leonard discuss it in a presentation to clergy.