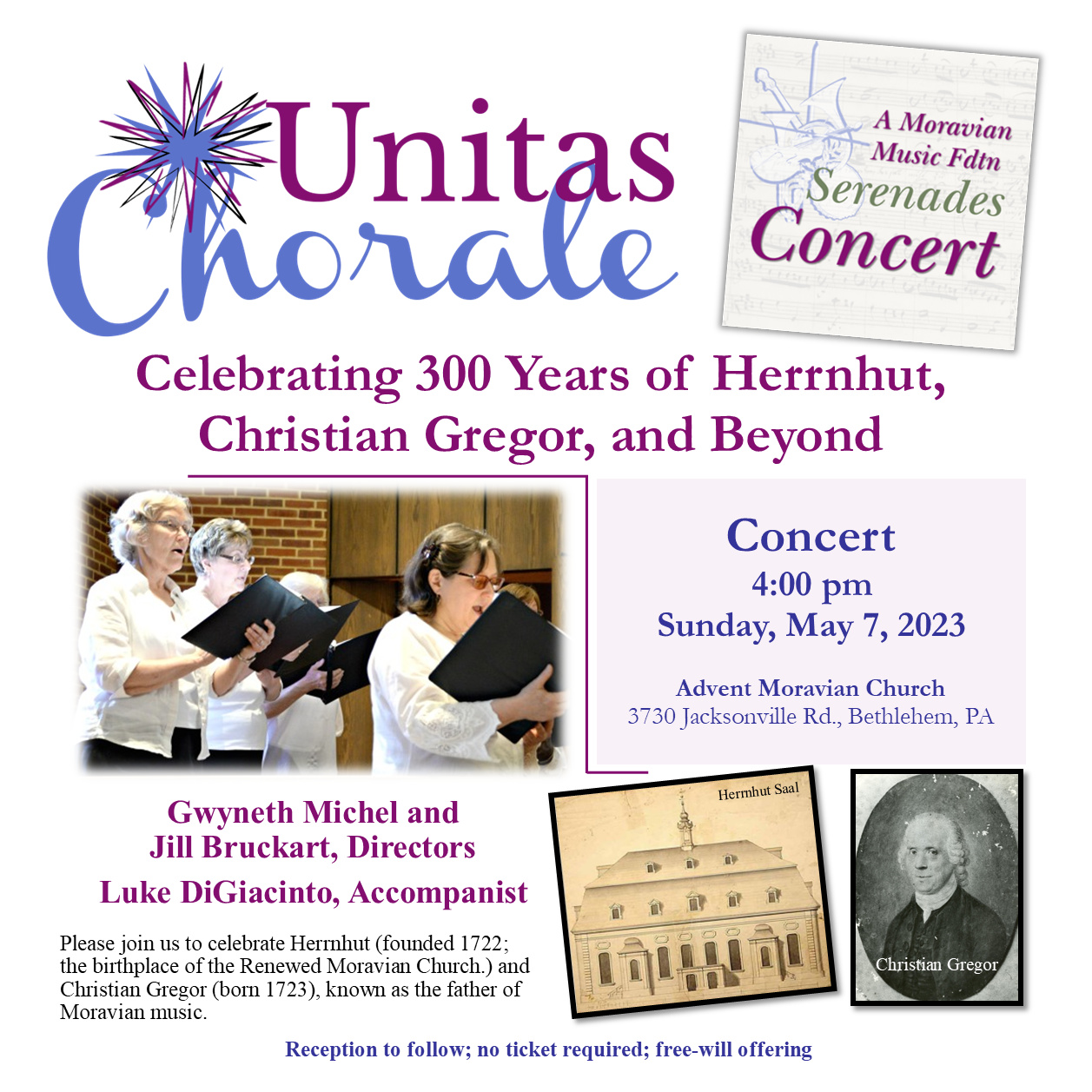 Celebrating 300 Years of Herrnhut, Christian Gregor, and Beyond
featuring Unitas Chorale, a performing ensemble of MMF, in a program celebrating the 300th Anniversary of the Herrnhut Congregation in Germany, birthplace of the Renewed Moravian Church.
Reception to follow.
No ticket required; free-will offering
Sunday, May 7, 2023
4:00pm
Advent Moravian Church, 3730 Jacksonville Rd., Bethlehem, PA
Please join us for a concert featuring the Unitas Chorale. Music selected will celebrate Herrnhut (founded 1722) and Christian Gregor (born 1723), known as the father of Moravian music.
Unitas Chorale will be directed by Gwyneth Michel and Jill Bruckart and accompanied by Luke DiGiacinto
May 7 is also Moravian Music Sunday, a project of the Moravian Music Foundation. Resources, materials, and music made available online.