Music for Advent & Christmas
at the historic Whitefield House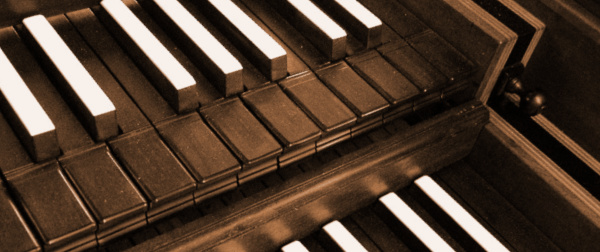 Celebrate Advent and Christmas with a festive concert featuring Gwyneth Michel on the historic 1776 Tannenberg organ. Joining Michel are Ellen Saylor (soprano), Deborah Leyshon-Brandt (alto), Benjamin Wallace (tenor), and Robert Beck (bass). Enjoy a carol sing-along to put you in the Christmas spirit!
SUNDAY, DEC 15, 2019
4:00pm
1740-43 Whitefield House
214 E. Center St. Nazareth, PA
www.moravianhistory.org
Space is limited. Reserve your seats by visiting our Eventbrite page or at (610) 759-5070. TICKETS are $10 general, $5 for students with I.D., and free for MHS members. Proceeds benefit the Moravian Historical Society and the Moravian Music Foundation.
NOTE: concert on second floor and only accessible by stairs.
Visit www.moravianhistory.org for more information.
The 1776 Tannenberg organ, one of the oldest surviving pipe organs in North America, by David Tannenberg (1728-1804), was made for the chapel of the Single Brethren's House in Bethlehem and was played for General George Washington when he visited on July 25, 1782.