300th Anniversary
1722 ~ 2022
Herrnhut Organ; Refurbished, Restored, Improved!
The organ was removed a couple of years ago to be refurbished and will be re-installed for an inaugural concert on May 14, 2022.
The Celebration of Herrnhut's 300th Anniversary will last all year, but the main events will take place during the week of June 12 – 19, 2022.
Two years ago, the Ministry President of Sachsen (Saxony), Mr. Michael Kretschmer, presented the Herrnhut Church with two grants for the restoration and preservation of the historic Schuster organ in the Saal. The grants represent about 527,000 Euros from the Sachsen Ministry of Culture and Media (Minister Prof. Monika Grütters) for the preservation and conservation of monuments (antiquities). The congregation continues efforts to raise an additional 60,000 Euros.
---
To support the organ renovation, restoration, and re-installation, please send US checks (payable to "Moravian Archives") in any amount ($US dollars) to the Moravian Archives, 41 W. Locust Street, Bethlehem, PA. Please write "Herrnhut 300" in the memo field and the Archives will deposit it in the appropriate account and transfer the funds to the Herrnhut Congregation.
Co-Pastors Peter and Jill Vogt and the entire congregation and town of Herrnhut are sincerely grateful for your generosity!
---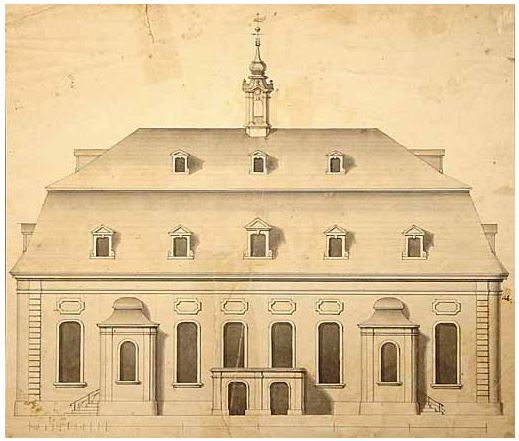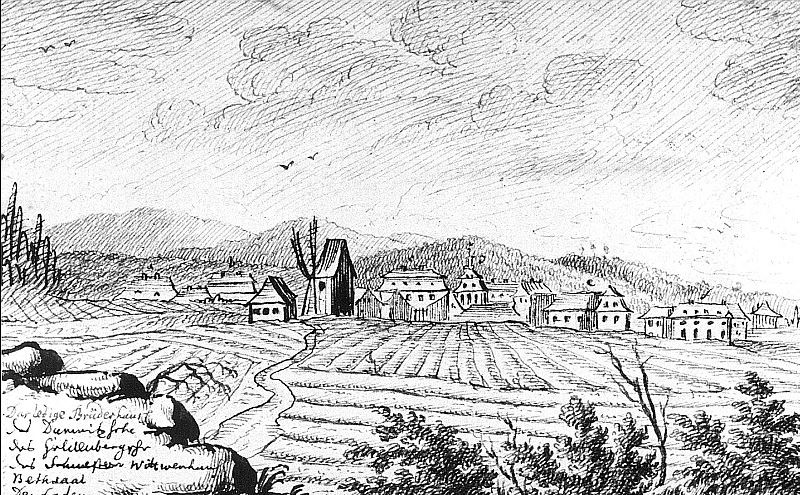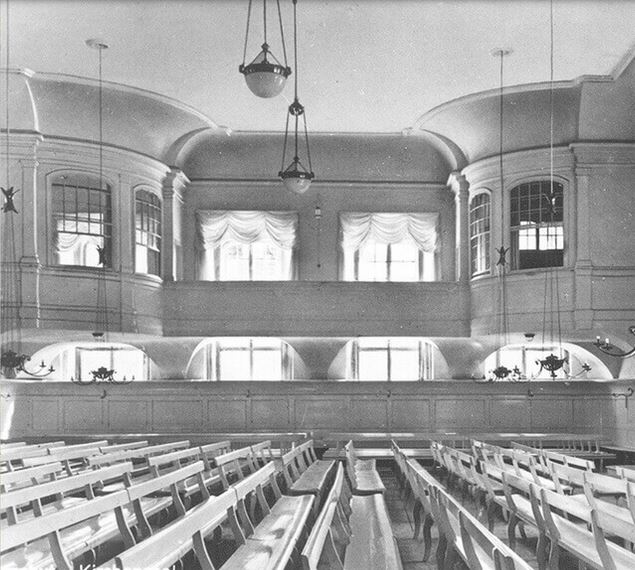 At the end of the Second World War, the Kirchensaal fell victim to a devastating fire. With great effort, the Church rebuilt the hall in a simplified form in the 1950s. After the political change in 1989, the roof and the outer facade could be renewed. Now, the Saal has been completely reconstructed to its old splendor, together with the organ and the adjoining community rooms.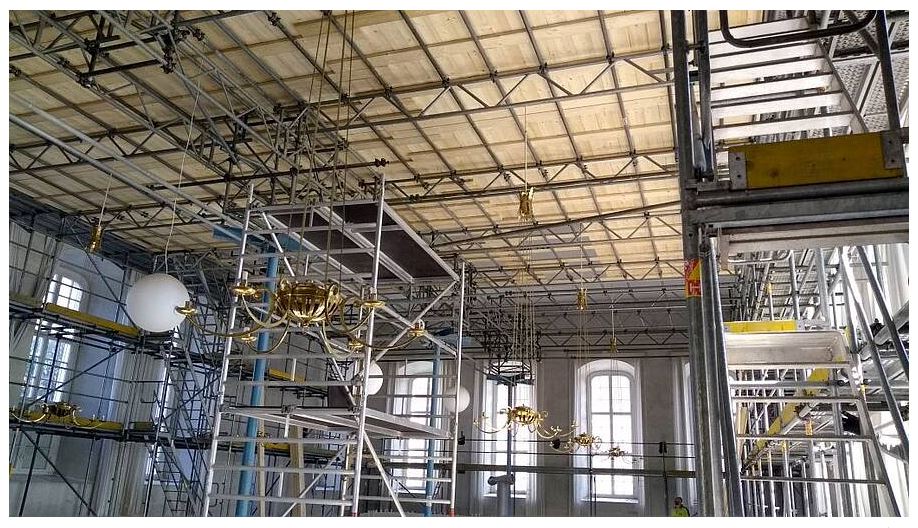 ---
The Renewed Moravian Church
Unitas Fratrum; Herrnhuter Brüdergemeine; Brüder-Unität
Herrnhut was founded in 1722 and was the original settlement of religious refugees of Bohemian Brethren (Unitas Fratrum).
Herrnhut means the Lord's watchful care or the Lord's protection.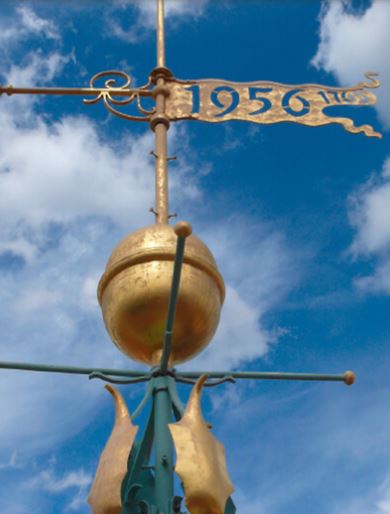 The German nobleman Count Nikolaus Ludwig von Zinzendorf (1700–1760), after meeting with their leader, Christian David, invited the refugees to settle on his extended Berthelsdorf estates. Zinzendorf himself had a new residence erected here in 1725–1727).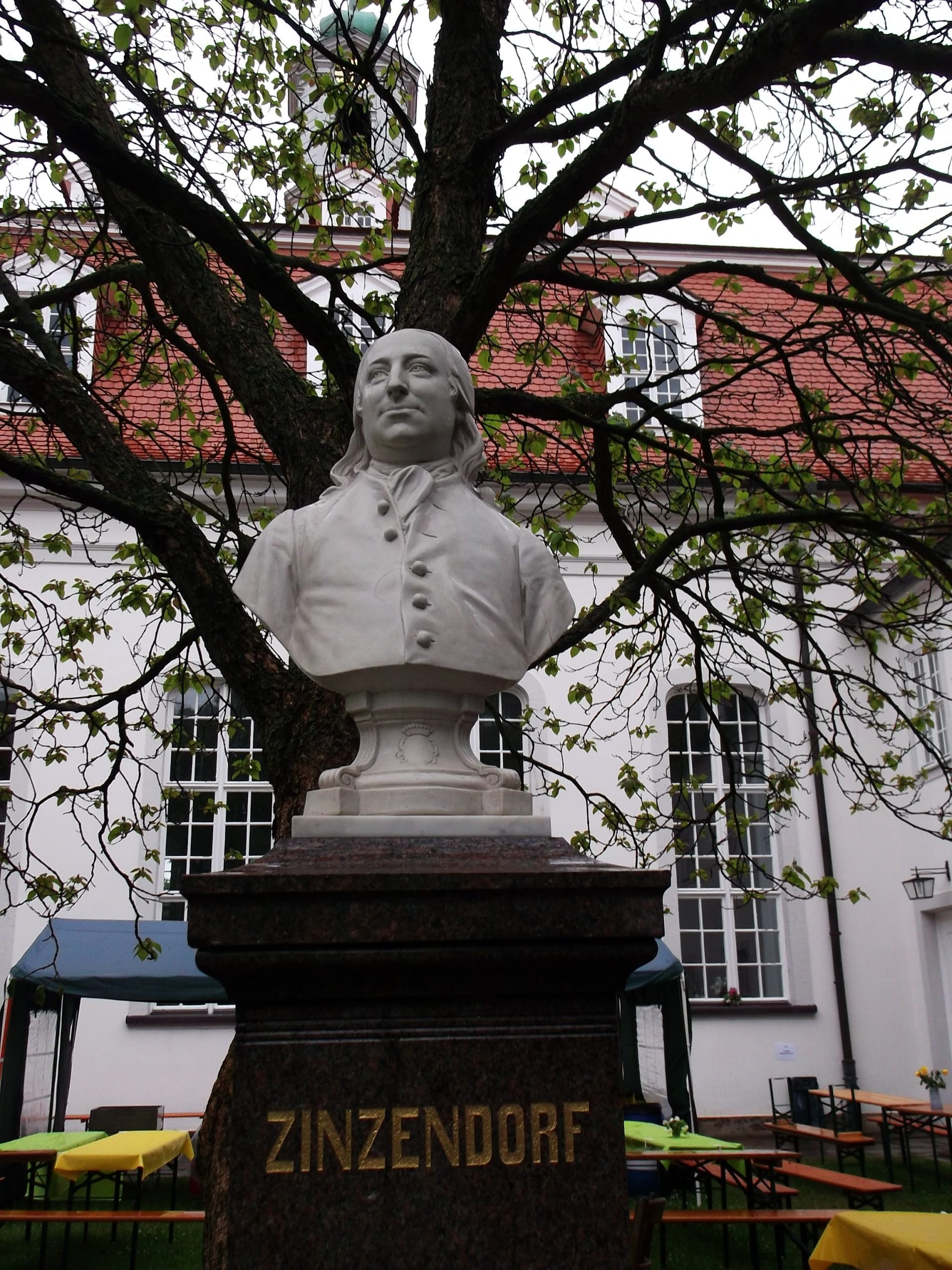 Herrnhut is still the center of the living history of the Moravians. From this place the Daily Texts go out into the whole world. This is where the famous Moravian Advent stars are made. Thousands of guests visit the place every year and are inspired by the spirituality, the architecture, and the community of faith.